Does your business need cars and vans to operate?
Then you need to manage the risk
Your drivers, other road users, members of the public, and even your organisation and its senior management are all exposed to Work-Related Road Risk. This guide explains how to manage the risk and the benefits of managing it well.
Senior Management Understanding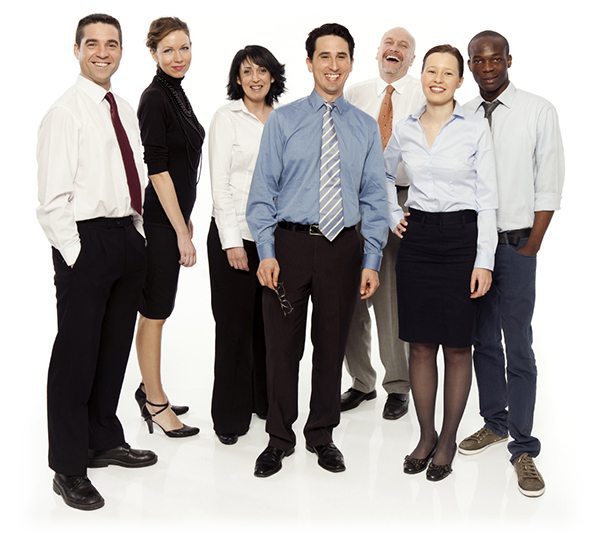 Why it's important for you and your business
It is essential that all owners, directors and managers, in any business that uses vehicles, are fully aware of the need to effectively manage the people who drive or maintain those vehicles. Our simple two-page guide will explain why this is necessary, what laws are applicable, and what it means for you and your business in simple layman's terms.
Your Work-Related Road Risk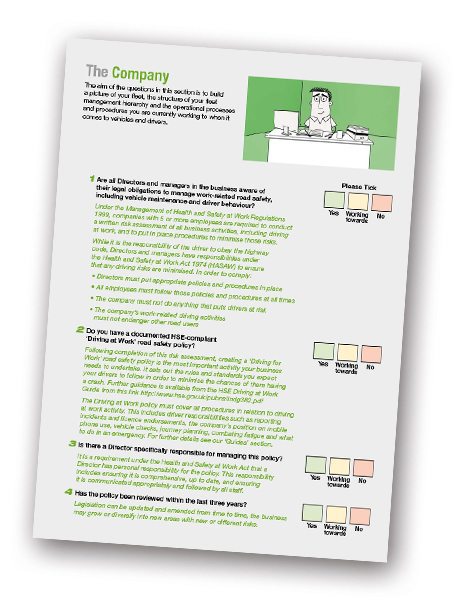 Find the gaps and learn how to plug them
Employers are required to risk assess their business activities and that includes work-related driving. We have a free online assessment tool that shows you where the gaps are, and how to plug them. The self-assessment should take 20-30 minutes to complete and gives you a personalised report highlighting your gaps and how you compare to other businesses.
There are 50 questions to see if your organisation is doing all it can to effectively manage its work-related road risk. We even give give you free resources to help you fill the gaps. The questions are split into four sections:
The Company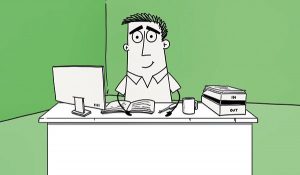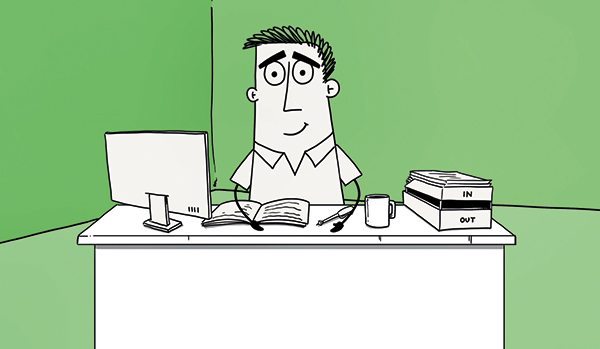 The aim of the questions in this section is to build a picture of your fleet, the structure of your fleet management hierarchy, and the operational processes and procedures you are currently working to when it comes to vehicles and drivers.
The Driver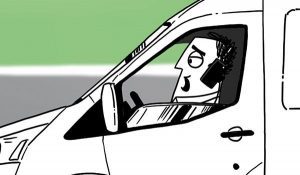 What level of risk are the staff you are placing behind the wheel exposed to? This can be as a result of their own competencies & characteristics, or the activities they undertake as part of their job. What operational processes and procedures do you have in place to manage your drivers?
The Vehicle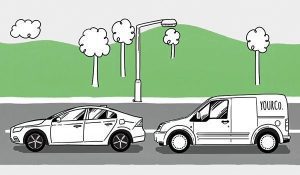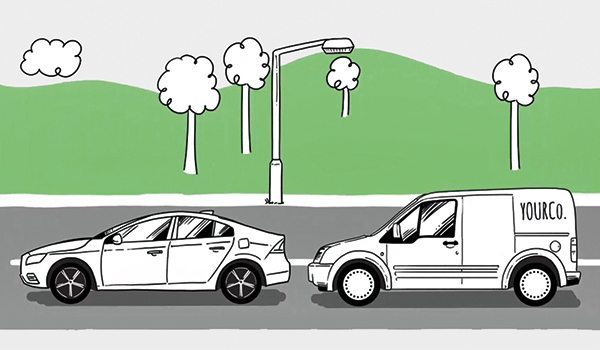 In this section we will help you examine the systems, processes, culture and hierarchy you have in place when it comes to running safe, legal vehicles.
The Journey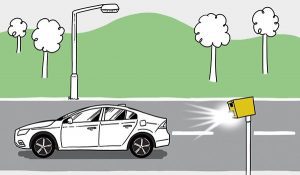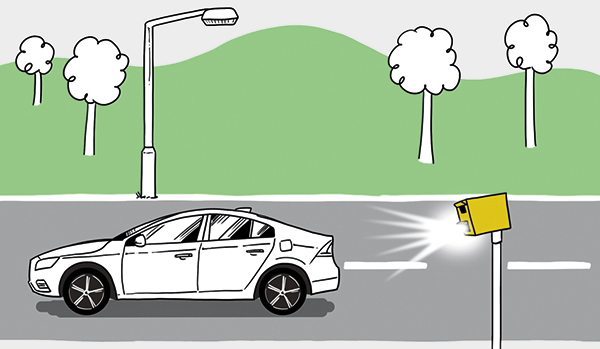 What processes, systems and controls come into effect once the driver is behind the wheel and the vehicle is on the road? Driver fatigue can be a big challenge – we highlight how to address this issue comprehensively.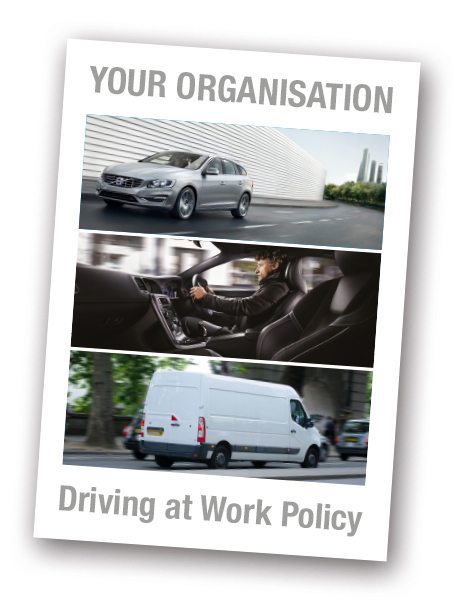 Tell your drivers what you expect of them
Managing those who drive for work properly means setting out some guidelines so they know what is expected, and communicating them clearly to your drivers. Here are some of the key things you should include in your policy:
Look at examples from our Business Champions:
Some our Business Champions have agreed to share their Driving for Work policies with our community members. If you're logged in, you'll be able to download them from within the case studies.
Not measuring? Not managing!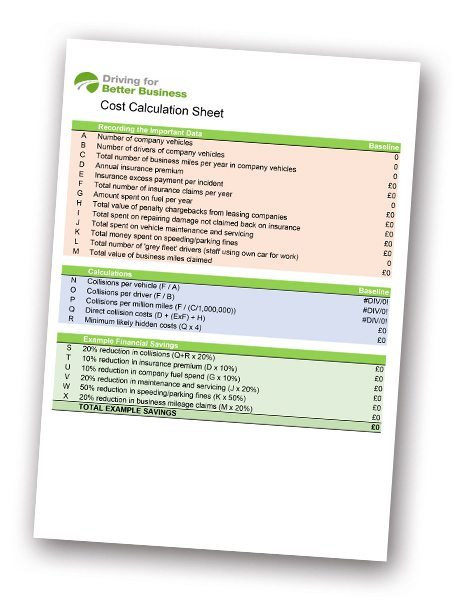 Understand your risks and costs
How often do your vehicles get damaged? Are there common incidents and why do they happen? Are some drivers of greater concern than others? How much money is it costing your business? If you don't measure it, you can't manage it and, importantly, and you can't improve it!
While the metrics on this downloadable sheet are a good place to start, they most certainly aren't the full range of costs. The obvious costs are easy to calculate such as your total fleet insurance premium, the amount required to cover the excess payments, as well as any penalties your leasing company might impose when vehicles are returned at the end of term.
However, the insurance industry calculates that the hidden or uninsured costs to the business are normally between x4 and x32 the cost of repairing the vehicle. The reason we refer to them as hidden is because most organisations don't track them them or, if they do, they don't get allocated against the collision.
Does your business already do the above?
Clients are increasingly looking for confirmation that their suppliers are operating in a manner compliant with current health and safety at work legislation. You can easily confirm this to them by making the Driving for Better Business Commitment.