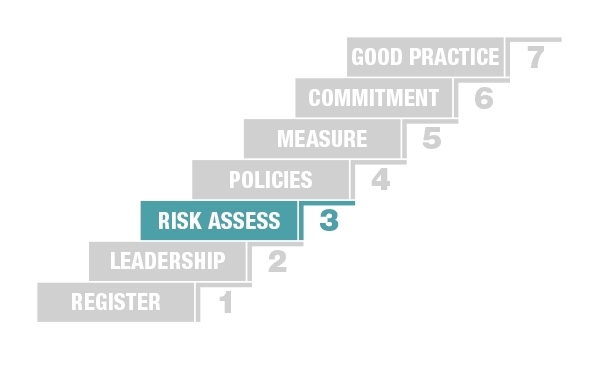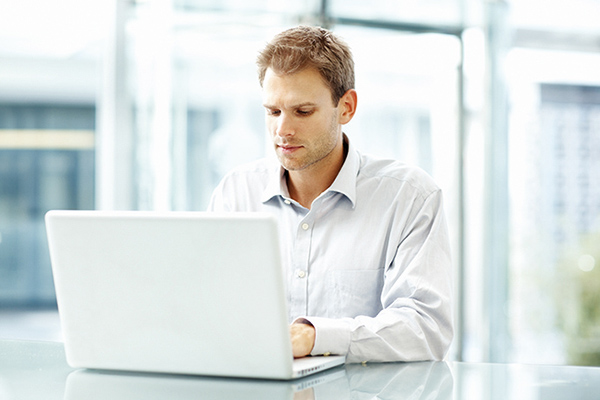 Find the gaps and learn how to plug them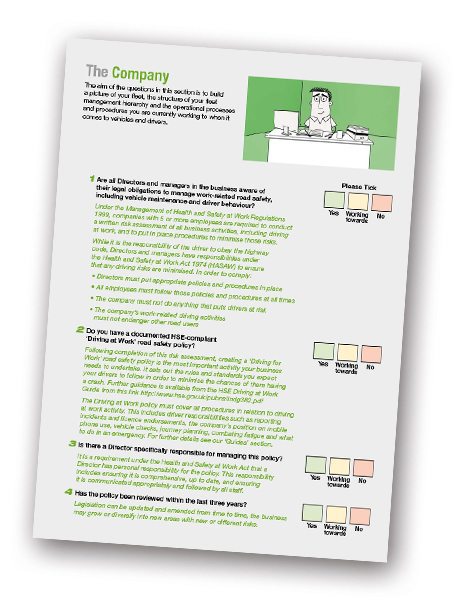 Employers are required to risk assess their business activities and that includes work-related driving. We have a free online assessment tool that shows you where the gaps are, and how to plug them. The self-assessment should take 20-30 minutes to complete and gives you a personalised report highlighting your gaps and how you compare to other businesses.
There are 50 questions to see if your organisation is doing all it can to effectively manage its work-related road risk, split into four sections: Company, Drivers, Vehicles and Journeys
The Company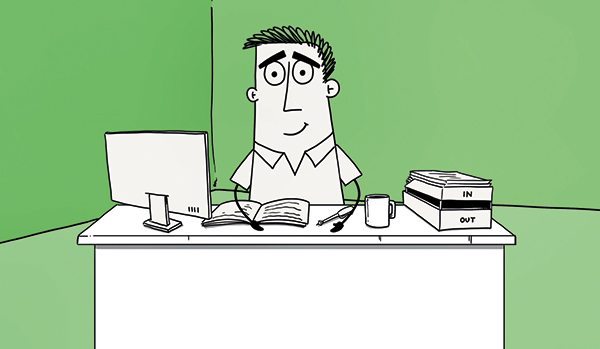 The aim of the questions in this section is to build a picture of your fleet, the structure of your fleet management hierarchy, and the operational processes and procedures you are currently working to when it comes to vehicles and drivers.
The Driver
What level of risk are the staff you are placing behind the wheel exposed to? This can be as a result of their own competencies & characteristics, or the activities they undertake as part of their job. What operational processes and procedures do you have in place to manage your drivers?
The Vehicle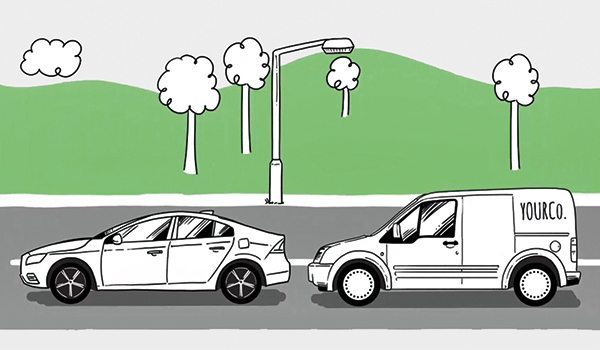 In this section we will help you examine the systems, processes, culture and hierarchy you have in place when it comes to running safe, legal vehicles.
The Journey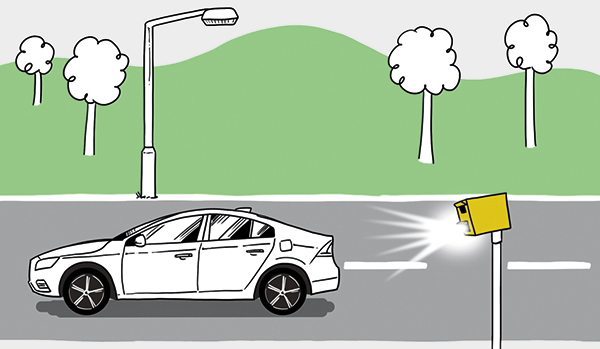 What processes, systems and controls come into effect once the driver is behind the wheel and the vehicle is on the road? Driver fatigue can be a big challenge – we highlight how to address this issue comprehensively.
IMPORTANT INFORMATION
Please read this before clicking the button to start your risk assessment
The DfBB online risk assessment is currently hosted on a separate website and is not linked to any logins that may be required for this, the main DfBB website.
Click the green button below to access the risk assessment website – it will open in a new tab so you can still read the rest of these instructions
On the new page, click the 'Register' button in the top right hand corner
Complete your personal details and click 'Submit'
You will receive a welcome email confirming your login username (your email address) and a link to activate your account.
Click the activation link and enter/confirm a password for your account
You will be told on screen that your activation is successful
Enter your username (email) and password at the top of the screen and click the 'Sign In' button
You will now be able to complete the risk assessment