Here you'll find our informational guide on managing your work-related road risks. We've also collated some of the most useful and important free resources to help you understand why and how to manage your work-related road risk. Click here to view our Management Toolkit Resources
Management of Work-Related Road Risk
The Health and Safety Act 1974 requires you to ensure, so far as reasonably practicable, the health and safety of all employees while at work. You also have a responsibility to ensure that others are not put at risk by driving for work activities. You therefore need to carry out assessments of the risks to the health and safety of your employees, while they are at work, and to other people who may be affected by their work activities.
Your legal obligations and responsibilities extend to ALL those who drive for work, however frequently or infrequently, and whether they are in a company vehicle, their own car or a hired vehicle. Robust policies and procedures must not only be put in place but also communicated effectively and regularly. Current performance must be measured, relevant and practical improvements need to be implemented and the effects regularly monitored.
Effective management of work-related road risk must start at the top – Proactive engagement and leadership by directors and senior management who will champion the driver risk management programme is essential in building an improved safety culture where lower risk driving is the default rather than the exception.
It is also important to measure your fleet performance so you can identify where the opportunities are to improve your work-related road risk profile, improve efficiency and reduce costs.
These are all qualities exhibited by our Driving for Better Business champions, employers who have implemented road risk management programmes and seen significant reductions in collision rates and accident costs that far outweigh the cost of the programme.
The Vehicle
As an employer of someone who drives a vehicle for work, it is your responsibility to ensure that the vehicle fits the purpose for which it is used. It is important that the vehicle is safe and in fit condition and that there is required safety equipment properly fitted and maintained. These basic requirements, along with others below, will help reduce the risk to your employee who is driving as part of their job.
Modern vehicles now have a huge range of on-board safety systems available which can protect your drivers and help stop them having crashes. Some of these features are fitted as standard while others need to be specifically requested as optional extras. Understanding what these systems do, and fitting them to your fleet vehicles can save your business huge amounts of money.
Autonomous Emergency Braking systems, available for cars and car-derived small vans, has been proven to reduce at-fault rear-end collisions by 38%. Further developments of these systems allow the cruise control to maintain a safe speed and distance to the car in front, even in heavy traffic, greatly reducing the chances of your driver running into the rear of another vehicle.
If you have staff who drive their own cars for work and claim business mileage, we call this your grey fleet. However infrequently they may drive on business, employers have the same obligations to manage them correctly as they do those in company vehicles.
The Driver
Are you satisfied that your drivers are competent and capable of doing their work in a way that is safe for them? Are you satisfied that your employees are properly trained?  This section will help you evaluate whether you are managing your employees who drive for work, effectively.
Successfully reducing accidents still further requires a sustained change in driver behaviour. Your drivers probably know how to drive safely but some may choose not to or occasionally become distracted suffering lapses of concentration. Maybe they aren't fully aware of the possible consequences of their behaviour on the road, or maybe they occasionally feel that the pressure of being a productive employee outweighs the need to remain vigilant and safe while driving.
Often, risk taking isn't intentional – it can happen because your driver believes that he or she is behaving safely but has a lack of understanding about vehicle capabilities, reaction times, speed and braking, alcohol awareness, etc. Ensuring your drivers are legally to drive for work, correctly licenced, insured and medically fit will minimise the risk to the company, while improving awareness and knowledge of key issues will allow your drivers to make better informed choices.
The Journey
Journey planning and scheduling is essential in ensuring the safety of your employees who drive for work. Investing time in ensuring that journey planning is implemented as a component of your safe driving policy, will ensure that where possible, routes are planned thoroughly, schedules are realistic, and sufficient time is allocated to complete journeys safely.
Focus on the specific characteristics of your drivers' journeys. Most collisions happen in built up or urban environments while most fatalities occur on rural roads. Relatively few collisions happen on motorways, however the consequences are often far greater due the higher speeds.
Employers should also look at whether journeys often pass schools, involve negotiating hazardous junctions or frequently take drivers past accident black spots. Time of day and weather patterns are also important factors. Effective scheduling of work or meetings and journey planning is essential to minimise the temptation to speed due to time pressure.
Of course, with advances in modern technology such as video conferencing, drivers are able to avoid many journeys completely, which also reduces one of the biggest causes of driver distraction and collisions, the perceived need to use a mobile phone whilst driving.
Professional Development
Consider joining one of these fleet management groups to network with peers and industry experts, expand your knowledge, and access further resources.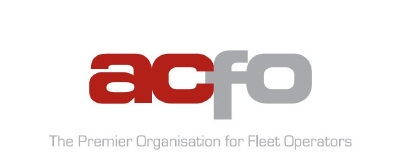 Our aim is to help anyone involved in "business mobility by motor vehicle" to benefit from the collective experience and expertise of our whole membership.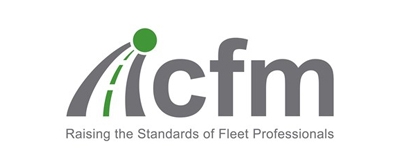 We connect people involved in car fleet management, promote excellence in car fleet management practices and deliver the sector's premier education programmes.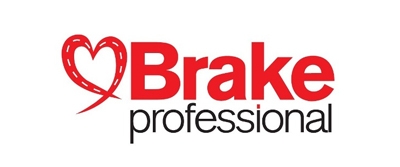 A global not-for-profit initiative from road safety charity Brake that promotes road risk management, with access to fleet safety resources, training and events.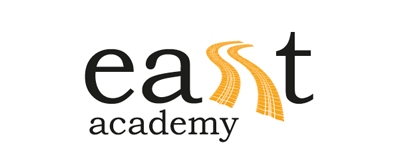 Accessible and affordable online road safety training to help your organisation be safer and more effective, regardless of geography.