The Programme
Driving for work is one of the most dangerous activities most employees ever undertake – it is more dangerous than deep-sea diving and coal mining! There are hundreds of thousands of injuries on the roads every year and literally millions of collisions that result in expensive damage to vehicles and property. Around a third of these are thought to involve drivers who were at work, and almost all are avoidable.
Driving for Better Business is a programme to raise awareness of the importance of work-related road safety in the business community and public sector by using advocates drawn from these communities to promote the business benefits of managing it effectively.
Driving for Better Business is not a 'standard' that you have to adhere to, nor does it cost anything to join. The purpose of the programme is simply to enable you to improve the bit of your business that revolves around company drivers and vehicles so your drivers have fewer collisions, they use less fuel and present less risk to your business and its reputation, allowing you to significantly reduce the associated costs.
Our Business Champions are employers who manage their drivers well and have dramatically reduced their costs as a result. Many of them focused on getting the basics right first and started to see benefits and cost reductions very quickly.
Getting the basics right is crucial and we have a range of free resources that will help you quickly understand what needs to be done.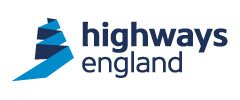 The Driving for Better Business programme forms the core element of the Highways England business outreach programme. Highways England's Traffic Officer Service has to deal with over 40,000 incidents every year. Common incidents include rear-end shunts in heavy traffic, tyre failures, even something as basic as running out of fuel – and happen all too frequently.


The programme is delivered in partnership with RoadSafe, a charitable partnership which brings together private sector with government and road safety professionals. Our mission is to reduce road deaths and injuries by supporting and encouraging partnerships between private sector businesses, traffic engineers, the police, public health authorities and road safety professionals to promote the safe design and use of vehicles and roads by sharing knowledge and encouraging innovation.