Fleet Size:
Company Cars: 247
Light Commercial Vehicles (LCV): 718
Large Goods Vehicles (HGV): 311
Grey Fleet:113
Business miles per annum: 20 million+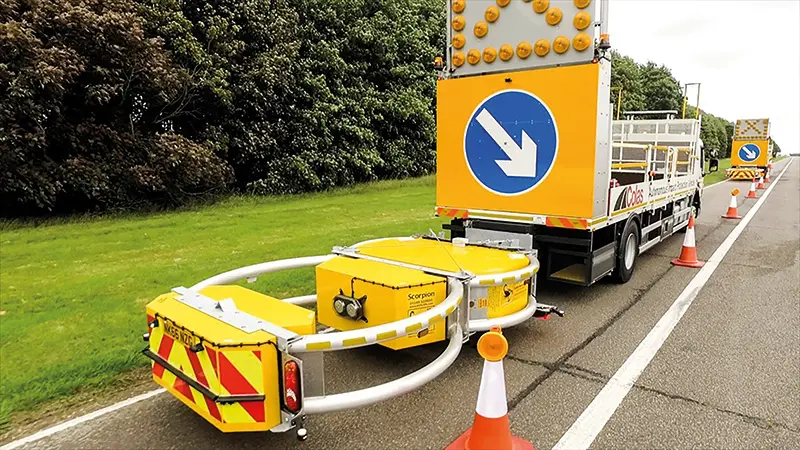 Colas' approach to managing occupational road risk and road safety is distinguished by the evolution in attitude within the company's core culture towards road safety. This core change was brought about by the launch of the SAID (Safer Attitudes in Driving) campaign in 2002. SAID transitioned in 2015 and became SAID+, the framework for our road safety management system.
The programme delivered a 50% reduction in Incident Frequency Rate in the 10 years since inception and lower than projected third party collision costs for 17 consecutive years.
"Colas UK, powered by the international Colas Group, offers an end-to-end solution for large-scale infrastructure projects and sustainable solutions for the design, construction and maintenance of transport infrastructure in the UK and overseas. At the core of everything we do at Colas UK are the Colas Values of being Responsible, Talented, Innovative, Visionary and Passionate. SAID+ epitomises commitment to living the Colas Values, the work of those involved in SAID+ exemplifies the commitment we have at every level of the company to the responsibility to continuously improve driving behaviour, managed by clearly passionate advocates of safer driving, with the talent to deliver that message to their colleagues through the increasingly innovative SAID+ training, and with a shared vision for the future of SAID+."
Carl Fergusson
Chief Executive, Colas Ltd
"Managing occupational road risk is a long-established priority for Colas whose award-winning in-house road safety campaign, SAID, was launched as long ago as 2002. The campaign was re-launched in 2015 as SAID+. SAID+ is designed to improve the safety of Colas' employees on the road, and to heighten their awareness of circumstances they can control to prevent vehicle incidents. The success of SAID+ is reflected in the significant reduction of Colas' vehicle collision incident frequency rate since the campaign was launched."
Graham Stanton
Company Secretary & SAID+ Sponsor, Colas Ltd