JMHC Logistics was founded in 2011 with just one man, one van and one route. Since then JMHC Logistics has gone from strength to strength and now has a fleet of over 500 vans across 27 depots.
JMHC works with 5 major partners to provide logistical solutions, covering most cities from Glasgow to Plymouth, and all coordinated from their head office in North Yorkshire. JMHC deliver over 12 million parcels each year and are one of Amazon's largest Delivery Service Providers.
The Directors, husband and wife team James and Rebecca Hall, work together to ensure the safest and most effective working strategy.
Fleet Size:
Vans: 700+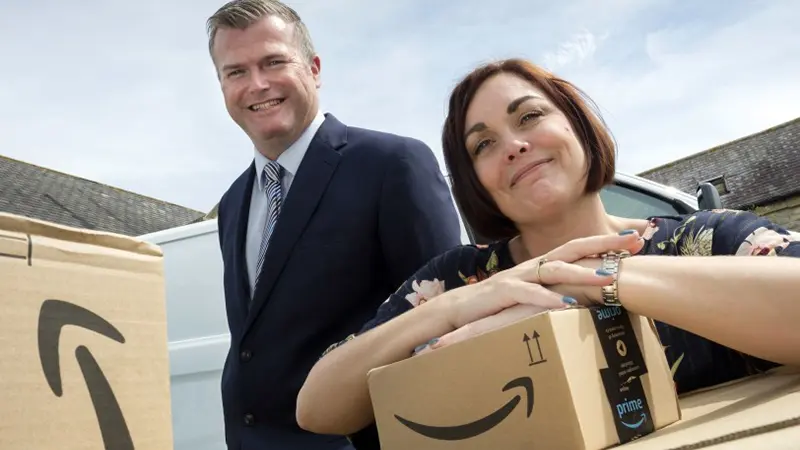 Business Benefits
In-house maintenance costs reduced by almost 70%
Vehicle utilisation up 12%
Annual insurance costs reduced by over £1 million
Fuel costs reduced by £80,000 per year
Recruitment costs down as driver wellbeing scheme lowers driver churn
"Our people are exposed to risk every day on the roads. We know our drivers' make the difference and that their professionalism is fundamental to safety. We want everyone home safe and we also want other road users to be confident we are taking their safety seriously too"
Rebecca Hall
Director, JMHC
"We don't see that using self-employed drivers in any way reduces our obligation to be running a safe operation; in fact, we feel it provides us with a great opportunity to demonstrate our responsibility."
James Hall
Director, JMHC