The Effect Change doesn't happen overnight. A culture of safe-driving in the business had been created; the vehicles were generating performance data and the performance data was feeding seamlessly into the driver's profiles.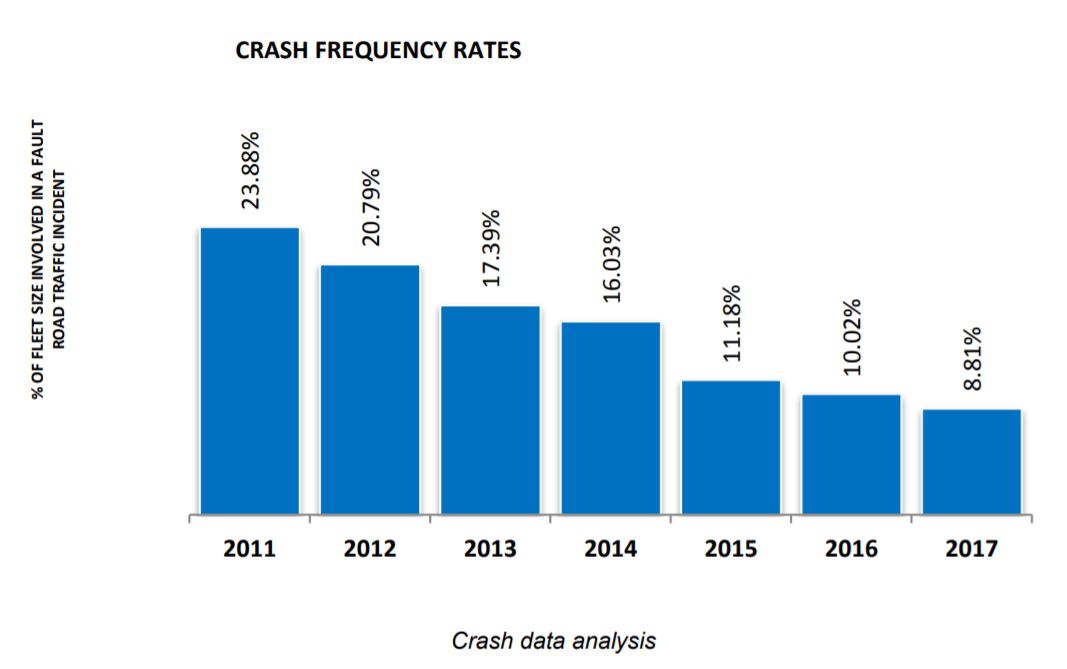 Initially this had no effect of RTI numbers (crash data), but through a top-down and bottom-up approach – engagement both the seniors in the business and the drivers alike, RTI numbers started to fall, and not only the frequency of incidents but also the cost of claims. Not only were we having fewer events, they were also less severe.
Driver performance is embedded in our business, forming part of our employee annual performance reviews.
As a result of the wide range of safety related initiatives we have in place within Balfour Beatty, we have seen significant financial benefits:

In addition to this, the work we have done to monitor and reduce vehicle idling with telematics data has reduced the cost to the business from a peak of over £29K to a low of £13K, a 55% reduction over a 25 week period.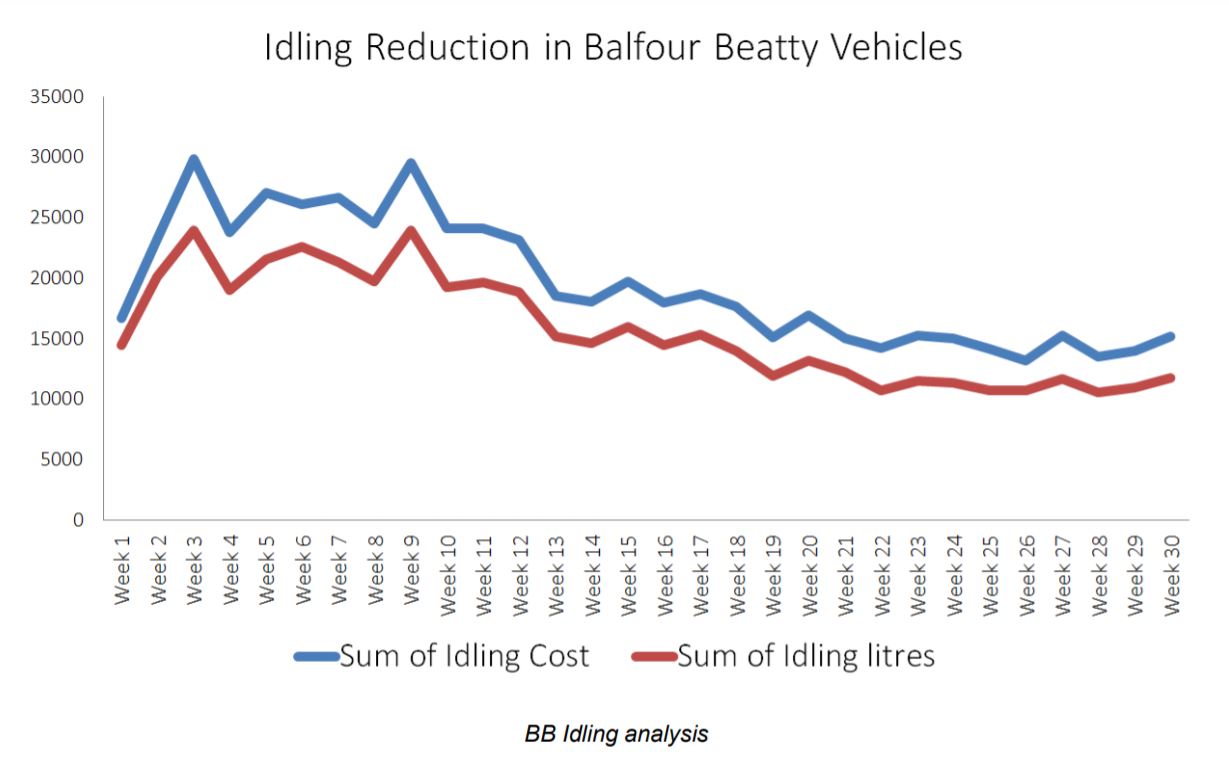 This reduction demonstrates the power of getting the information to the audience that can influence the change in behaviours, and greater still that there are further reductions still available if we continue to drive the changes.