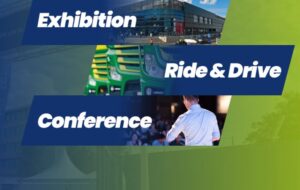 ITT Hub 2021
Tomorrow's Road Transport, Today – Driving for Better Business will be there!
30th June – 1st July 2021
Innovation & Technology in Transport – ITT Hub is going ahead as planned, opening under the step 3 government guidance. It's a ground-breaking, new event which supports the government's decarbonisation of transport plan. Taking place at the world-famous Farnborough International Exhibition and Conference Centre, ITT Hub is the largest show of its kind in the past 40 years, featuring indoor and outdoor exhibitions, Ride & Drive, and a high-profile Future Logistics Conference in association with Logistics UK.
30th June – 1st July 2021