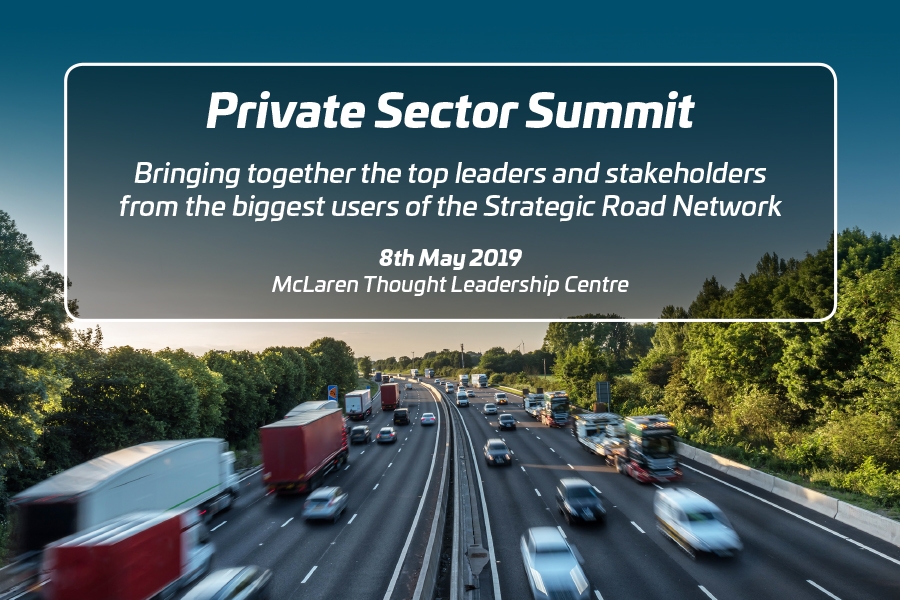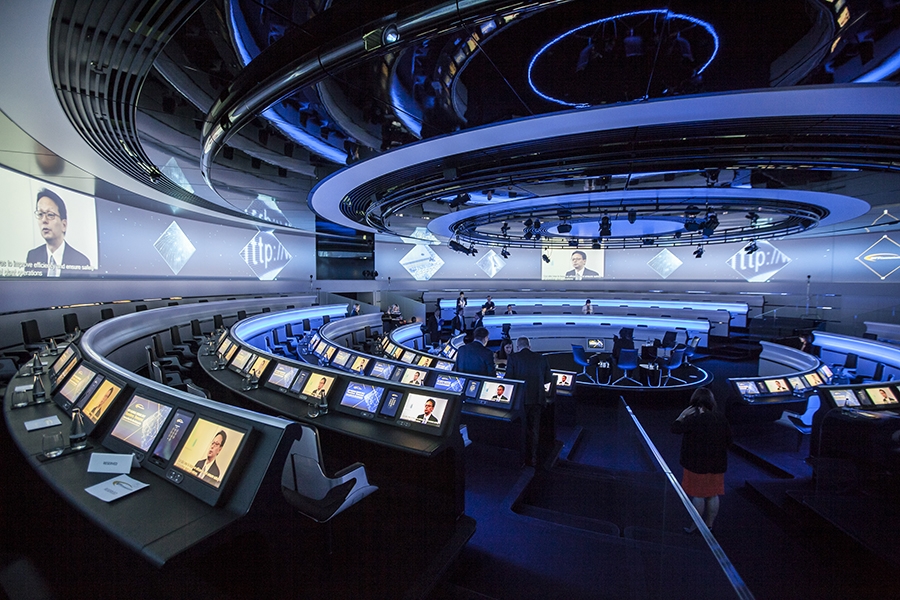 The new McLaren Thought Leadership Centre
Highways England delivering improvements in Work-Related Road Safety in collaboration with our strategic partners


Driving for Better Business Private Sector Summit As part of the United Nations Global Road Safety Week (6-12 May 2019) which this year has the theme of Leadership, Highways England is hosting the Driving for Better Business Private Sector Summit, for CEOs and Board Directors of some of the UK's leading businesses, at McLaren's inspirational new Thought Leadership Centre.
Highways England operates and maintains the Strategic Road Network (SRN) of motorways and major trunk roads. It is an asset that has vital importance – not just to the success of UK plc, but to the success of your own business.
Incidents that cause disruption on our network, also cause disruption to your operations. They are often the result of poor driving decisions or poorly maintained vehicles and, frequently, as part of work journeys. The economic cost is massive and so a major shift in how non-compliance is dealt with is now underway.
New information from multi-agency events has highlighted problems with driver/vehicle compliance that are much more serious and widespread than previously thought.
This Private Sector Summit will bring together the top leaders and stakeholders from some of the biggest users of the Strategic Road Network and will allow us to share the latest strategies aimed at ensuring the effectiveness of this vital national asset.
Private Sector Summit Programme
INTRODUCTIONS

10:00
Arrival and coffee
10:30
Welcome to the McLaren Thought Leadership Centre
Mike Flewitt, Chief Executive of McLaren Automotive
Why the Strategic Road Network is vital to UK plc
Executive Director at Highways England (TBC)
Leadership in Global Road Safety
Darren Lindsey, Corporate Public Affairs Africa & Middle East and Safe Mobility at Michelin, Member of the UN Road Safety Collaboration Working Group on Work Related Road Safety, Private Sector Representative of the Steering Committee for the UN Road Safety Trust Fund
IT'S NOT BUSINESS AS USUAL

11:00
The Compliance Landscape is Changing
Martin Temple, CBE – Chairman of the Health and Safety Executive
New information is highlighting problems with compliance that are much more serious and widespread than previously thought. Multi-agency stops are highlighting a 90%+ non-compliance rate with an average of two offences per vehicle. What impact could these stops have on your operations?
Panel Discussion: Strategies for an Effective SRN
Chaired by Martin Temple

Sarah Bell – Traffic Commissioner, London and the South East
Stuart Lovatt – Strategic Road Safety Lead at Highways England
Jay Parmer – Director of Policy and Membership at BVRLA
Christopher Snelling – Head of UK Policy at the Freight Transport Association
TBC – Driver & Vehicle Standards Agency

Pastries and Coffee
WHAT DRIVES SUCCESS?

12:15
The Benefits of Strong Leadership
Stephen Briers, Editor-in-Chief at Fleet News
There are many financial, risk mitigation, and CSR benefits to good management of those who drive for work. Examples of strong leadership are everywhere including Driving for Better Business, Fleet News and Van Excellence. We discuss what drives the decisions of companies that manage it well and how they deal with some important challenges.
Panel Discussion: Ask the Experts
Chaired by Stephen Briers

Tracey Fuller – UK Head of CSR, Arval & BNP Paribas UK
James Haluch – Managing Director at Amey Highways
Stewart Lightbody – Head of Fleet Services at Anglian Water and Director at ACFO
Darren Lindsey – Corporate Public Affairs Africa & Middle East and Safe Mobility at Michelin
Rory Morgan – Head of Logistics Support, Western Europe at Iron Mountain
INSPIRING OTHERS

13:00
Our Procurement Processes are Key
Johnny Schute, Chief Operating Officer at RSSB
The rail industry recognises that the biggest risk to its workforce is now on the roads. To address this risk, and in common with other sectors, it is becoming the norm to expect higher standards of compliance from supply chains, and to champion best practice throughout business networks. Highways England is doing it, the public sector is on board and the rail industry is also now following suit.
We Need Your Leadership
Simon Turner, Campaign Manager for the Driving for Better Business Programme
You represent some of the largest and best run organisations in the country. We want to tap into your leadership skills to support the Driving for Better Business programme, helping us bring the rest of UK plc up to your standards and driving up standards through all our supply chains.
13:30
Lunch
14:15
McLaren Tour
15:45
Close
Who is this event for?
This key leadership summit is reserved for CEOs and Board members.
There are only 100 places available. If you would like to register your interest in attending, please complete this form and we will be in touch.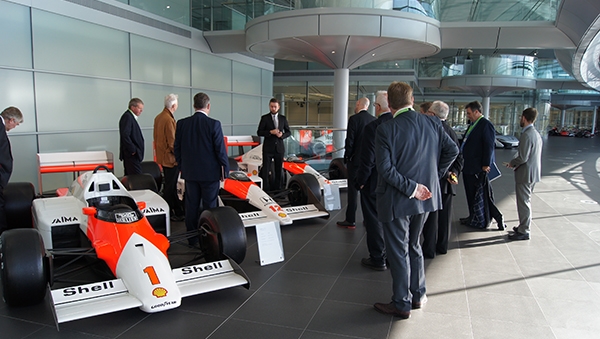 The day will close with a tour of the McLaren facilities
Register your interest
PLEASE NOTE:
We only have 100 places available at this event and they are reserved for CEOs and Board Directors of major employers. Places will be restricted to one per company. Registering your interest does not guarantee your place. Successful applicants will receive confirmation by Friday 5th April 2019. All applications will be vetted and places will not be allocated to individuals who do not fit the required profile.