What is our Fleet Risk Check?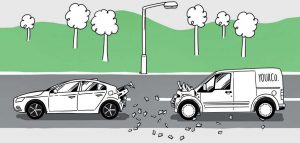 Quite simply, Fleet Risk (or Work-Related Road Risk) is the risk that one of your staff may be involved in a collision while driving on business for your company. They could injure themselves or others. They could cause damage to vehicles or property.
Employers have a legal responsibility to assess and minimise this risk. If you run a small business, you may not think you have a fleet, but if anyone in your business ever drives a car or van on your behalf, all of these issues still apply to you and your business.
Developed by risk management experts at Driving for Better Business, Van Excellence and Fleet Check, Fleet Risk Check is an interactive evaluation of your current level of fleet-related risk. After completing the free assessment, you will be able to download a personalised report showing your current position and with guidance on where and how you should look to improve.