Three New Cards and an Update for Award-Winning Van Driver Toolkit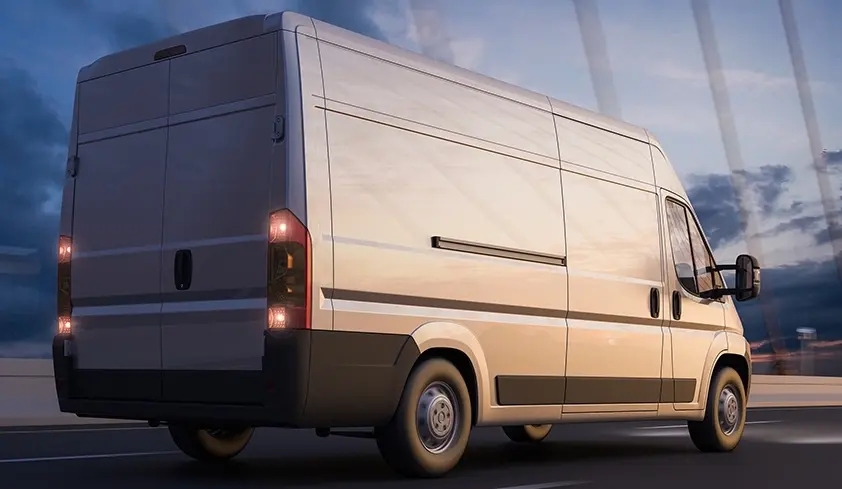 THREE NEW CARDS AND AN UPDATE FOR AWARD-WINNING VAN DRIVER TOOLKIT
The Van Driver Toolkit – launched by National Highways' Driving for Better Business campaign just one year ago – has reached some 800,000 van drivers and has already won a prestigious award. Its simple, easily-understood format divides training sessions into 30 modules, with three new sections just added – and it's free.
"It seems to have hit a nerve, and its popularity reflects the huge growth in vans on UK roads – up 50 per cent in the last 10 years and now numbering more than 4.5 million," says Mark Cartwright, Head of the Commercial Vehicle Incident Prevention Team at National Highways.
The three new modules cover recent changes to the Highway Code; safe loading to prevent vans toppling and loads moving in transit; and safe access to loads. All will help to reduce costs, improve operating conditions, ensure safe and legal vehicles, and promote wellbeing for drivers.
The free toolkit was developed by the National Highways Commercial Vehicle Incident Prevention Team as part of the Driving for Better Business programme. It helps to cut through the myths to keep drivers safe, vans legal and to ensure employers comply with not just road traffic legislation but also their Health and Safety at Work responsibilities. Many employers are unaware that driving a vehicle for work is clearly covered by Health and Safety rules. The toolkit can be accessed by fleet operators and anyone who employs van drivers in their business, and shared either online, via email or as printed cards, with eight Toolbox Talks due to be added, the first in August.
Mark Cartwright says: "The Van Driver Toolkit has been an amazing success, and its popularity is not just down to the growth in the market but also the hazy understanding of the law. There is a common misconception that there is little legislation governing van drivers and van operations – perhaps because anyone with a standard car driver licence can drive a light commercial vehicle up to 3.5 tonnes. This, of course, is wrong.
"Most of the time there is a genuine lack of awareness – we see vans being operated by businesses that are very good at managing their health and safety in the primary areas of their business, away from the vehicle, but it may not translate to the vehicle operation. The Van Driver Toolkit should help everyone employing van drivers and operating vans to improve their management of road risk. Not every business has the time or expertise available in-house to create the resources necessary to do this. We created the Van Driver Toolkit so that managers could regularly share essential information with their drivers about the standards required, and how to meet them, in a wide range of easily accessible formats," he says.
"When HGVs are pulled over by the DVSA for example, the driver is usually aware what's gone wrong. With van drivers, they might say they simply weren't aware of the law. But it's worth knowing that 89% of vans stopped by DVSA are overloaded, and the average fine per overloading offence is around £972. Ignorance is no defence. Plus 2 out of 3 vans stopped at the roadside have a serious mechanical defect."
Common misconception about van driving:
delivery drivers don't need to wear seatbelts
speed limits are the same for van drivers and car drivers
van drivers' hours aren't subject to the same legislation as HGV drivers.
The reality:
If the vehicle has seat belts fitted, legally they must be worn. 27%of drivers and passengers in fatal collisions were not wearing seat belts.
Speed limits are not always the same for van drivers and car drivers. On single-carriageway roads displaying the national speed limit sign, vans are limited to 50mph. The same rule applies on a dual carriageway, where the speed limit is 70mph for a car, but is 60mph for a van. On a motorway, a van is typically allowed to run to the 70mph speed limit, the same as a car.
If you work as a driver for a company, duty time is any working time. If you're self-employed, duty time is only time you spend driving the vehicle or doing other work related to the vehicle or its load. You must not drive for more than 10 hours in a day You must not be on duty for more than 11 hours in any working day. Drivers must record their hours on a weekly record sheet or on a tachograph.
The straightforward modular format of the Van Driver Toolkit this year earned it the Fleet News 'Outstanding Product of the Year' Award. Content was developed with the support of National Highways Van Operator Reference Group made up of 40 representatives of some of the best-run van fleets in the UK.
The Toolkit is widely endorsed by users for being simple and free. Mick Kiely, Fleet Manager at TES2000 LTD, a long established, highly regarded principal contractor to the rail industry, said:
"The Van Driver Toolkit has had a positive impact on the reduction of incidents and accidents within our fleet which resulted in a 25% reduction in Insurance premium for 2021. The various modules also had an impact on driver behaviour which resulted in reduction of fuel costs. For years I have been getting resources from numerous companies and associations which varied in formats and information supplied but once the Driver Toolkit became available it made by position as Fleet Manager easier. The Driver Toolkit has also enabled drivers to gain more knowledge on what is required from them while driving a company vehicle and adapt to any changes in driving standards. TES 2000 were the winners of National Fleet Awards Company Driver Safety 2021 (Brake) and I was highly commended as Road Risk Assessor of the Year, I can honestly state that without the assistance of the Driver Toolkit we would not have had the statistics to submit the entry."
About Driving for Better Business
Driving for work is one of the highest-risk activities that many employees undertake, whether they drive a commercial vehicle, a company car or make occasional work journeys in their own vehicle. As the gig economy continues to grow, this also means those who ride for work as well as those who drive.
Driving for Better Business is a free to access government-backed National Highways programme, delivered in partnership with RoadSafe, to help employers in the private and public sectors reduce work-related road risk, protecting staff who drive or ride for work, and others who they may share the road with.
Our mission is to improve the levels of compliance for all those who drive or ride for work by demonstrating the significant business benefits of managing work-related road risk more effectively.
https://www.drivingforbetterbusiness.com/
The Van Driver Toolkit is available here: https://vandrivertoolkit.co.uk/
Media contact: Hadstrong https://hadstrong.com/ Becky Hadley on 07733 054839