Managing Risk in the work-place when work is a vehicle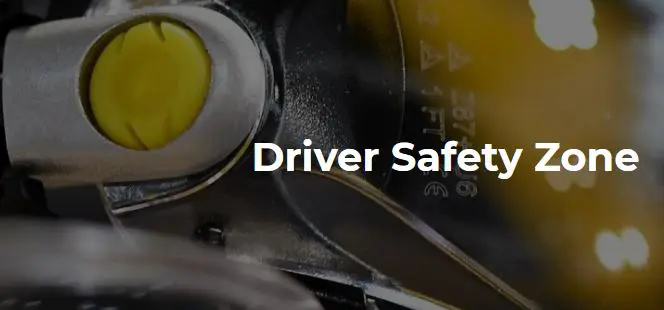 THE DRIVER SAFETY ZONE
Health & Safety Event 25-27 April 2023, NEC Birmingham
In just over a month, around 120,000 HR and Health & Safety professionals will be out in force in Birmingham at the Health and Safety Event. This is where the biggest work-place risk – driving for work – will be explored.
A third of all road collisions in Britain involves someone driving as part of their job. The Health and Safety at Work Act requires employers to take appropriate steps to ensure the health and safety of their employees and others who may be affected by their activities when at work. This applies when driving in the same way as it does in the workplace.
Visitors to the Driving for Better Business stand in the Driver Safety Zone can play a game with a serious message: how braking distances are affected by loading, tyre and weather conditions and how impairment from drugs, alcohol and fatigue alters reaction times and performance.
In the Driver Safety Theatre, industry leaders will share their knowledge and experience on a wide range of topics, including mental health, drug testing, fatigue, phone use and other distractions. A mock trial explores how and why an incident occurred and where fault lay; and a session on incident investigation looks at the legal ramifications on directors and senior managers if they fail to learn from these incidents.
Wednesday evening sees the inaugural presentation of the Best Driver Risk Management Performance award at the Safety & Health Excellence Awards, led by Nick Harris, CEO of National Highways. In a session in the Driver Safety Theatre, experts from the shortlisted entrants will each discuss their entry, the challenges they faced and the benefits realised from their different approaches.
"Legal responsibility for driver safety sits at the top of the company in the same way that any other occupational health and safety issue does but, in addition to this, failure to manage it correctly is increasingly going to have an impact on a company's ability to win new work," says Simon Turner, Campaigns Manager for Driving for Better Business.
"The highways and rail sectors are now demanding contractors and suppliers demonstrate they have appropriate driver safety management systems in place – a positive trend that will certainly become more widespread.
"We are seeing continued growth in the number of commercial vehicles, especially vans. The safety of those vehicles and the people driving them – and the wellbeing of those drivers – is gaining ever more importance among employers who realise that good management of those who drive for work is critical, and that good safety management and efficient, high-performing companies go hand in hand.
"For those who manage driver safety and occupational road risk, there's a lot to learn, and a lot to communicate to drivers. We're here to share resources, provide support and encouragement and help find any gaps in current operations."
He adds: "There is also a clear business case for managing work-related road risk and improving driver safety within your organisation. Fewer road incidents mean fewer days lost to injury; fewer repairs to vehicles with vehicles out of action; fewer missed orders and overall reduced running costs. Now is the time to become better informed and start getting the benefits of better practice."
Driving for Better Business is also bringing together a range of expert partners to help provide content in the theatre and support visitors. Exhibitors in the Driver Safety Zone area include D-Tec, Westcotec, Esitu, IAM Roadsmart and RED Driver training. The Driver Safety Zone at this year's Health and Safety Event is the place for the latest advice on guidance from real experts on how to manage driver safety effectively.
Click here for an up-to-date schedule of speakers
Presentations and panel discussions will be recorded to be shared after the event.
Media contact: Hadstrong – Becky Hadley on 07733 054839
About Driving for Better Business
Driving for work is one of the highest-risk activities that many employees undertake, whether they drive a commercial vehicle, a company car or make occasional work journeys in their own vehicle.
As the gig economy continues to grow, this also means those who ride for work as well as those who drive.
Driving for Better Business is a free to access government-backed National Highways programme, delivered in partnership with RoadSafe, to help employers in the private and public sectors reduce work-related road risk, protecting staff who drive or ride for work, and others who they may share the road with.
Our mission is to improve safety and reduce risk for all those who drive or ride for work, by promoting good management practice and demonstrating the significant business benefits.