Understanding the biggest risk in the work-place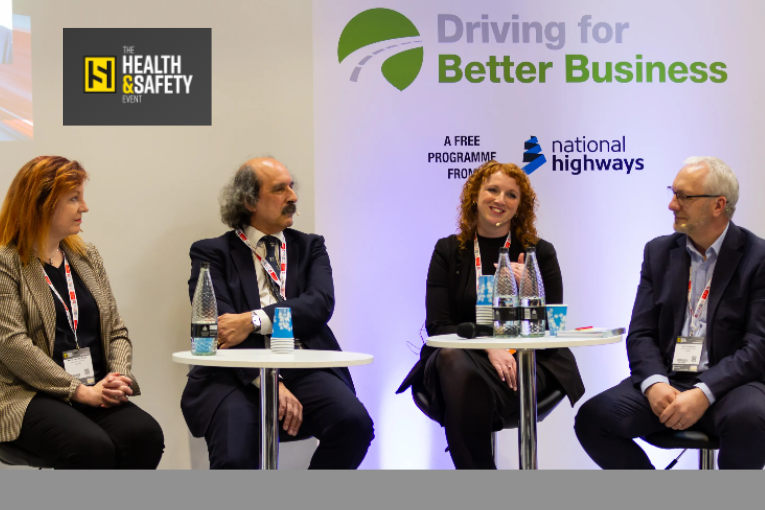 UNDERSTANDING THE BIGGEST RISK IN THE WORK-PLACE 
THE DRIVER SAFETY ZONE
Health & Safety Event 25-27 April 2023, NEC Birmingham
Around 120,000 HR and Health & Safety professionals will be out in force in Birmingham this spring at one of the biggest exhibitions of the year: the Health and Safety Event. And while there will be a welcome focus on the well-known hazards of workplaces, none will be as important as a focus on one of the highest-risk activities many employees experience: driving for work.
Some one in three road collisions in Britain involves someone driving as part of their job – plus many more involving people travelling to or from their place of work. The Health and Safety at Work Act requires employers to take appropriate steps to ensure the health and safety of their employees and others who may be affected by their activities when at work. This applies when driving in the same way as it does in the workplace.
Visitors to The Driver Safety Zone can play a game with a serious message: how braking speeds are affected by loading, tyre and road conditions and how impairment from drugs, alcohol and fatigue alters reaction times and performance.
Over the three days, there will be a comprehensive programme of speakers in panel sessions covering topical issues such as driver distractions, leadership and behaviour change. Nick Harris, CEO of National Highways is among a host of industry professionals in the Driver Safety Theatre sharing expertise on key themes such as safety leadership, vehicle safety, behaviour change, legal responsibilities and driver fatigue to help you meet your biggest challenges.
"The sector continues to change," says Simon Turner, Campaigns Manager for Driving for Better Business. "The number of commercial vehicles, especially vans, on our roads has increased significantly over the last few years. The safety of those vehicles and the people driving them and, increasingly, the wellbeing of those drivers, is gaining ever more importance among employers who realise that good management of those who drive for work is critical, and that good safety management and efficient, high-performing companies go hand in hand.
"For those who manage occupational road risk, there's a lot to learn, and a lot to communicate to drivers. We're here to share resources, provide support and encouragement and help find any gaps in current operations."
He adds: "There is also a clear business case for managing work-related road risk and improving driver safety within your organisation. Fewer road incidents mean fewer days lost to injury; fewer repairs to vehicles with vehicles out of action; fewer missed orders and overall reduced running costs. Now is the time to become better informed and start getting the benefits of better practice."
Driving for Better Business is also bringing together a range of expert partners to help provide content in the theatre and support visitors. Exhibitors in the Driver Safety Zone area include D-Tec, Westcotec, Esitu, IAM Roadsmart and RED Driver training. The Driver Safety Zone at this year's Health and Safety Event is the place for the latest advice on guidance from real experts on how to manage driver safety effectively.
Click here for an up-to-date schedule of speakers
Tickets are available here
Presentations and panel discussions will be recorded to be shared after the event.
Media contact: Hadstrong – Becky Hadley on 07733 054839
About Driving for Better Business
Driving for work is one of the highest-risk activities that many employees undertake, whether they drive a commercial vehicle, a company car or make occasional work journeys in their own vehicle. As the gig economy continues to grow, this also means those who ride for work as well as those who drive.
Driving for Better Business is a free to access government-backed National Highways programme, delivered in partnership with RoadSafe, to help employers in the private and public sectors reduce work-related road risk, protecting staff who drive or ride for work, and others who they may share the road with.
Our mission is to improve the levels of compliance for all those who drive or ride for work by demonstrating the significant business benefits of managing work-related road risk more effectively. https://www.drivingforbetterbusiness.com/