The Devon and Cornwall Police 'No Excuse' team has been cracking down on poor driving and poorly maintained vehicles as part of Operation Logjam – a pre-Christmas multi-agency initiative in the South West with a focus on light commercial vehicles.
Aided by staff from the Peninsula Road Safety Partnership and Highways England, 560 drivers were found to have broken the law including 132 drivers of commercial vehicles. The approach of Christmas often leads to an increase in motoring offences from both members of the public and commercial drivers as they rush around to meet tight schedules.
Offences picked up on the day included:
A director of a plant hire firm, and who already had 3 points, was reported for driving at 95mph.
Another director of a smaller company was also reported for driving at 95mph
A motorist reported for careless driving turned out to be on his way back from a job interview as a class 1 tanker driver. 3 penalty points would disqualify him from this role.
A self-employed driver in a liveried van for a major delivery company was stopped for eating whilst driving and found to have borderline defective rear tyres.
A union representative, travelling for work, was also stopped for careless driving.
The driver of one Ford Transit tipper truck was found to have tyres worn so low the structural cord was exposed
Unbelievably, one driver was even reported for inconsiderate driving having headlight flashed one of the unmarked 'No Excuse' police vehicles to get out of his out of his way as he sped along the A38.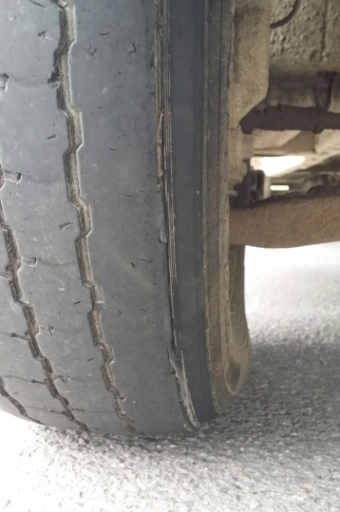 MPC Ralph Delbridge of the No Excuse Team, who led the Operation, said: "We were able to offer discretionary words of advice to several commercial drivers. Additionally, Highways England staff conducted surveys with drivers as part of their 'Driving for Better Business' approach and will follow these up with company and fleet managers to further educate, not only the drivers but also the employers."
"This helps to ensure that employers are aware of the speed restrictions their drivers have to work within and to ensure not only that realistic scheduling is compiled, so that they do not have to speed between jobs or deliveries, but also that they take into account the health and safety of their driving staff. This further protects all road users from the risk of harm or serious injury."