Driving for Better Business has announced that Highways England Chief Executive Jim O'Sullivan will open their supply chain masterclass at this year's Highways UK.
The recently awarded contracts under the Area 10 ALD framework are the first to contain new requirements relating to the management of work-related road risk, and Highways England are now pressing forward, as a matter of urgency, with their desire for suppliers and contractors to display exemplary standards in how they manage this vital area of health and safety. It is also their wish that all Tier 1 contractors become Driving for Better Business Champions by April 2019.
Taking place at 12.00pm in the Highways England Theatre within Highways UK at the NEC in Birmingham, the aim of this session is to equip the supply chain with the necessary tools and information to enable them to meet these new requirements, and learn how to become a Driving for Better Business Champion.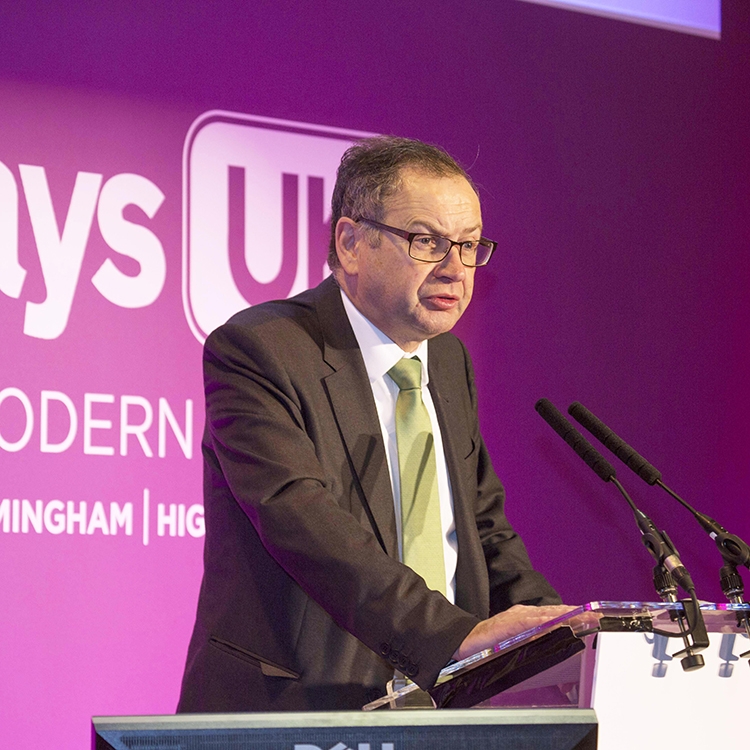 Highways England Chief Executive, Jim O'Sullivan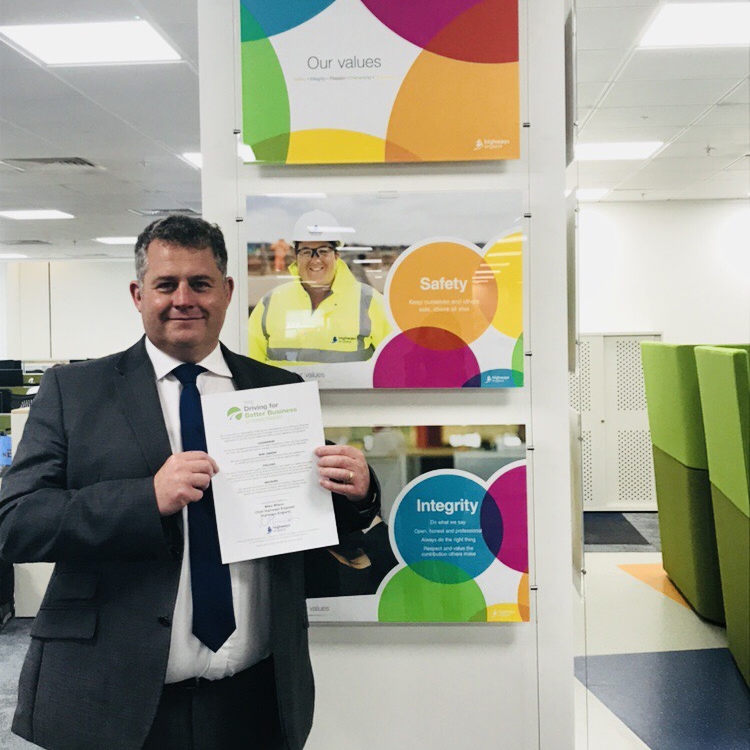 Mike Wilson, Chief Highways Engineer having completed the Driving for Better Business Commitment on behalf of Highways England.
In a recent letter to the supply chain, Mike Wilson, Chief Highways Engineer at Highways England said,
"We and the Department for Transport are implementing a Government programme to help reduce the number of collisions and casualties on our roads. In doing so, the aim is to reduce the considerable pressure on resources, both human and financial, in dealing with road incidents involving those who use our roads for work. By now you will be aware of Highways England's drive, through our Driving for Better Business programme, to improve work-related safety throughout the business sector, and specifically throughout our own supply chain."
"Improving awareness of work-related road safety and a reduction in work-related road collisions are key priorities in the Government's British Road Safety Statement. They are also priorities that myself and our Chief Executive Jim O'Sullivan are personally committed to help deliver on."
"It is therefore essential that, as we encourage all areas of UK business to improve how they manage those who drive for work, that Highways England and its own supply chain must live up to the same standards we are asking of others."
"We are holding a masterclass session at this year's Highways UK event, on Thursday 8th November, where we will set out what this means for our supply chain, including our desire that Tier 1 contractors become Driving for Better Business Champions."
"I would encourage you to register and attend, or send a delegate who has responsibility for managing work-related road risk to one of these sessions. Please do so at your earliest convenience as capacity will be limited to 80 delegates."
"I appreciate your co-operation in this matter and look forward to seeing you there."