Kent Fire and Rescue Service is one public sector organisation seeing significant benefits from being involved with Driving for Better Business. Award-winning journalist David Williams spoke to Director of Operations Sean Bone-Knell, Transport and Fleet Strategy Manager Garry Mitchell and Head of Operational Policy and Development Mark Rist, to discover what important changes they are making – and why they embarked on this worthwhile journey in the first place.
Few fleets have the commanding presence – or attract as much public attention – as those belonging to the fire and rescue service.
Largely comprising big, imposing, bright red vehicles, often driven to high-profile emergencies in a blaze of flashing blue lights and ear-piercing wails, they're impossible to miss.
All of which makes it vital that fire service vehicles are driven – and seen to be driven – as safely, expertly, efficiently and as compliantly as possible. Because even the tiniest error or oversight is there for all to see, potentially triggering a flood of criticism and undermining public trust.
Kent Fire and Rescue Service is a case in point. Covering an area of 1,442 square miles, including 250 miles of motorway and major trunk roads, with 139 miles of coastline and serving around 1.8 million people, it is constantly in the public eye.
To perform its vital day-to-day operations, it has a substantial fleet and – contrary to what many believe – not every vehicle has flashing lights, hoses, breathing apparatus and ladders: the fleet includes cars, vans, trucks and tankers – even an off-road Unimog to reach incidents away from the road, such as animal rescues or woodland fires.
Of course, the vehicles that most are familiar with are the fire engines themselves, and Kent has 95, spread over 56 fire stations.
In addition, there are 30 specialist vehicles including turntable ladders, support and command units, tankers capable of carrying 14,500 litres of water, trucks for delivering payloads to incidents, specialist vehicles for carrying equipment to deal with building collapses and search and rescue operations, and high-volume pumps to move water during wide-scale flooding incidents.
As well as this high-profile kit the Service has mobile technician units to keep all the equipment ticking over, as well as 74 liveried response cars for officers attending incidents and 89 liveried pool cars enabling personnel to carry out duties including fire prevention, education and a wide range of other essential activities.
"Having a fleet of this size, we were always looking for efficiencies and striving to deliver the best service we can," says Bone-Knell, Director of Operations since 2014.
"But when we changed our fleet and removed lease cars, we took the opportunity to take another long hard look and realised that there were many more efficiencies to be seized – efficiencies which could make us even safer, even better trained and more cost-effective."
One of the Service's first ports of call was to the Driving for Better Business website where inspiring case studies from others demonstrated how major improvements had been put into practice UK-wide.
It's about doing exactly what a public service should be doing and what the public would expect
"Attending DfBB workshops, hearing how other organisations had improved their operations, and picking up inside tips from DfBB Champions who had been along the same path made a big difference," says Bone-Knell. "Critically, it enabled us to take a more holistic view of our entire fleet and road operation."
One of the Service's first big changes was to introduce telemetry and tracking to its entire fleet and CCTV for all vehicles with 'blue lights'. This captures, where possible, a 360-degree field of vision around the exterior of each fire engine and specialist vehicle, and front and rear footage for response cars. Both moves were to prove pivotal in overhauling the Service's operations.
"Being an emergency service and having people responding on blue lights meant we had been involved in a couple of quite high profile accidents, which involved large claims and legal fees," says Bone-Knell. "Naturally, this was something we were very keen to avoid and, after investigating the possibilities, we invested in CCTV on all our 'blue light' vehicles, along with telemetry to avoid unnecessary expense and wellbeing issues for the Authority and service drivers in the event of an accident or complaint.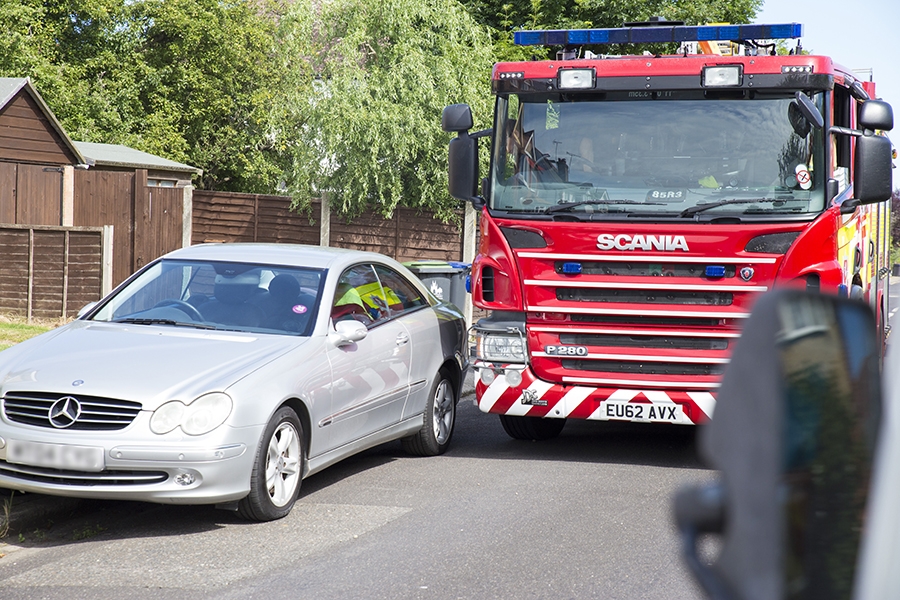 Driving a fire engine isn't always the easiest job!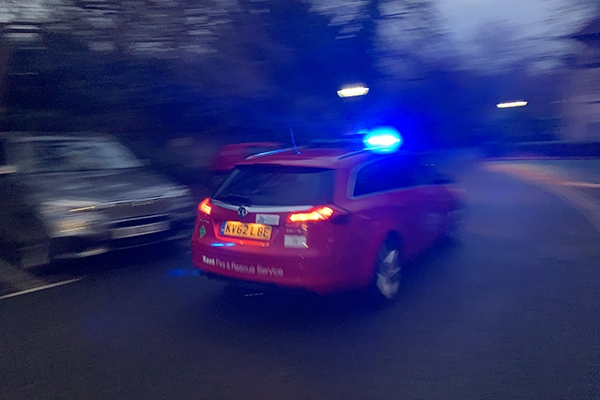 Fire Service fleets don't just comprise fire engines
"We showed that if we used technology to exonerate ourselves – or in cases where we were to blame, discover what happened much more quickly – the savings on legal costs alone would be significant and we could learn much more quickly as an organisation."
Records show that between November 2018 and January, 2019, the new technology was called into play on 42 occasions, following allegations of bad driving or minor scrapes involving buildings or parked cars.
"When our staff are en route to emergency calls, other people aren't always understanding, so having CCTV there when there are complaints, means we can look into issues much more robustly, rather than taking it on hearsay. We can look precisely at the manoeuvre or situation that our driver – or the other driver – reported, and get to the bottom of it quickly," says Bone-Knell.
"Of course, there have been some incidents in which we had to put our hands up and take the blame, but historically, these cases too would have consumed a vast amount of time and resources and, possibly, legal fees. Will we get our investment back after fitting all of our vehicles with cameras and CCTV? Undoubtedly."
Over the life of its CCTV and telemetry contract, the Service believes it will cover 55% of the project costs purely on the basis of insurance savings, following a commitment from its insurance provider.
The improvements don't stop there. Stressing that it's 'still early days', Bone-Knell says the Service can now instantly pinpoint the location – and usage – of each vehicle, an operation which previously, was immensely time-consuming.
The data makes it easier to make best use of the fleet – delivering important fuel and emissions savings. It will make a big difference when the Service replaces parts of its fleet. "We may well find that we simply do not need as many vehicles now that we have a more comprehensive record of their use," says Bone-Knell.
"We can look at individual vehicles' utilisation, revealing for instance, that although a vehicle is low-mileage it's actually in constant use. Likewise, if we spot a vehicle that's being constantly used and has a high mileage, we can press a lower mileage vehicle into service instead, with maintenance and other long-term savings."
Training is a key issue too. Before, the Service used what it calls a 'sheep-dip' method, training all drivers irrespective of individual need. But with data pinpointing which drivers would benefit from extra training, to banish incidents such as harsh braking or excessive idling, training can become more targeted. Soon, each driver will record their personal ID when entering a vehicle, enabling the telemetry process to become even more forensic.
The rewards of taking a fresh, DfBB-inspired look at the Service go even further. "We found that telemetry and CCTV changes our own drivers' behaviour too," says Garry Mitchell "At first, they were anxious about telemetry and CCTV, but once one or two people realised it had exonerated them following complaints, it reassured them. We are now in a much better place to defend the service – and the individual."
Attending DfBB workshops, hearing how other organisations had improved their operations, and picking up inside tips from DfBB Champions who had been along the same path made a big difference
Kent Fire and Rescue Service's overhaul has given its acclaimed Road Safety Experience fresh impetus too. Explains Mark Rist "We spent a lot of time and effort with our specialist team promoting road safety in the community. We too are a significant road-user so it would be remiss of us if we weren't taking our own presence on the roads seriously. DfBB helped us focus on this, joining it all up; it's a road safety partnership."
Concludes Bone-Knell: "At the end of the day we are a public service funded by the public to deliver the best possible service. We want to do that as cost effectively as we can. If the public trust us and know that we are training the right people to the right standards, managing and using the fleet in the right way, then that's what public services should all be about. To me, it is about doing exactly what a public service should be doing and what the public would expect."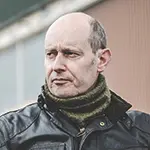 David Williams
David is an award-winning transport and road-safety journalist, who writes for national publications including the Evening Standard, the Sunday Telegraph and Daily Telegraph. He was voted Road Safety Writer Of The Year 2018 by the Guild of Motoring Writers
Don't miss our future posts