Like an iceberg, many of the risks facing businesses operating commercial fleets can be invisible or hidden beneath the surface. Fleet operators may not readily have the evidence, nor gather and analyse the right data, to see and mitigate these risks in advance.
The commercial impact of factors such as vehicle downtime or clean air legislation can be significant and hard to pin down. In addition, companies that commit capital into purchasing commercial vehicles could impair their ability to invest in their core business, and the cost of 'wrong-sizing' or misspecification can be other factors that erode performance.
Smaller and medium-sized businesses with less internal resource to manage commercial fleets at peak efficiency are especially at risk.
The wider business implications of these 'silent' risks can be difficult to measure. It's important for businesses to think of what is not happening – and that can be difficult. For example, they might need to look at some of the opportunity costs they might be facing:
What did we not do as a business because all of our cash was tied up in vehicles?
How many customers did we let down because our vans broke down and people were left waiting?
What's the impact on cost if maintenance depots are not within reach of our offices or there isn't a mobile repair option?
How many extra miles are we driving and what's the impact on the environment if we're driving older vehicles?
Understanding these hidden risks through data analysis means commercial vehicle operators can be in a better position to conserve capital, improve efficiencies and deliver a better service to their customers. There are four key areas businesses could look to explore.
Vehicle Downtime
Many organisations are acutely aware of the high cost of vehicle downtime, when vans and trucks are being serviced and repaired. Many operators do not have processes and support in place to handle it and may not be aware of how costs accrue.
Rental and leasing enable businesses to avoid these costs as maintenance and repair are included in the service agreement, and the cost of a replacement vehicle can also be factored in, so drivers can keep on going.
Those that do have a system in place are able to immediately notify their provider when a vehicle needs maintenance or has an accident, arrange for its repair and swiftly obtain a suitable replacement for use while the original vehicle is unavailable.
This process is in place among regulated HGV operators but could be better among LCV fleets. It's in the interests of organisations to run fleets more efficiently and to avoid a scenario that results in greater legislation – but to do that operators need to 'self-police'.
Operators may want to check that providers have a comprehensive workshop network and access to mobile repair so that both vans and trucks can be acquired, equipped and repaired swiftly. Operators could also check that the supplier is prepared to work flexibly with their preferred repair/maintenance network if that suits their needs better.
When it comes to minimising downtime, whether through accidents or when vehicles are off-road due to regular servicing and maintenance, the devil is in the detail. A range of factors come into play when fleet operators are looking for suitable suppliers, including the proximity of vehicle depots to where vehicles are needed and access to a national network of repair/servicing facilities.
The breadth of a replacement vehicle offering can also be a significant consideration, given that vans and trucks are usually bespoke models with specialist equipment. If businesses are looking to partner with a rental provider to ensure like-for-like replacements, that provider needs access to an extensive fleet with all the different vehicle types and equipment a fleet might require. Check for specialist vehicles, such as refrigerated or plant units. Are they readily available for hire?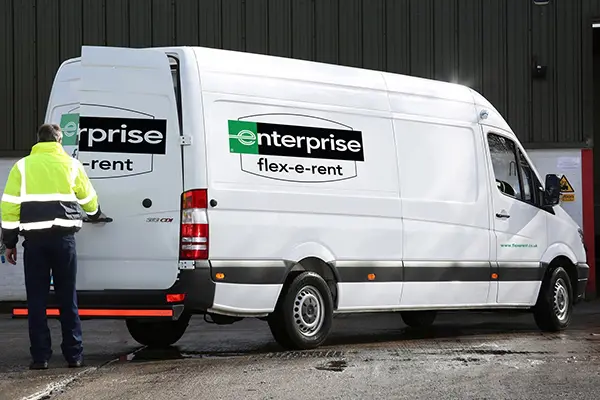 Fleet operator comment:
Infrastructure services provider John Henry Group operates more than 500 commercial vehicles across the highway services, telecoms, utilities and civil engineering sectors. Director John Henry notes
"The most essential thing is keeping our resources on the ground and working. We have deadlines and we have to hit those dates."
Opportunity Cost
There is a greater financial risk when capital is tied into a commercial fleet over the long term and the vehicle requirement may change over time. But at the same time, many organisations are holding on to cash and resisting change in a time of economic and commercial uncertainty – lengthening replacement cycles.
The opportunity cost of that lost capital can be considerable, which is why flexible leasing and rental can provide alternatives and decrease financial exposure for businesses, strengthening their balance sheet.
Fleets face significant pressure to renew their vehicles, ranging from new commercial opportunities (such as needing additional vehicles to work on a new project) to air-quality initiatives (such as upgrading to Euro VI-compliant vehicles to meet ULEZ emissions standards). Yet some still also employ funding methods that close down their options even when the need for flexibility is paramount.
This is why both rental and leasing have been on the rise as more businesses see the real advantages over owning vans and trucks. Leasing offers clear cost-efficiencies, while rental provides the flexibility to add to or decrease fleet size at a moment's notice without associated penalties.
Fleet operator comment:
Comvergent, a Chester-based technology services and consultancy firm, was aware that leasing was a way to reduce the opportunity cost of running a van fleet. Gareth Hughes, Comvergent finance director, says
"Leasing reduces the amount of time and resource we spend managing, maintaining and purchasing vehicles. The flexibility also enables us to scale our fleet up and down quickly, which is vital in the fast-moving technology environment."
Environmental Footprint
Environmental considerations are becoming increasingly important as businesses look to reduce their exposure in face of fast-changing vehicle compliance legislation.
It is particularly relevant for businesses operating vans and trucks in urban areas. London is leading the charge with the introduction of the Ultra-Low Emission Zone (ULEZ), which penalises anyone driving a non-Euro VI compliant vehicle into the capital.
Other cities around the country (including Leeds, Manchester and Birmingham) are introducing Clean Air Zones with a similar mission. This is posing significant challenges to both companies large and small that operate older commercial vehicles, as they need to be aware of these changes and ensure compliance.
Businesses can reduce their exposure to this emerging regulation by taking a more flexible approach to vehicle acquisition. Upgrading to a new van or truck can be an expensive additional outlay if you purchase the vehicle outright. However, flexible rental can make this a much more manageable transition, as the costs can be spread over a number of years.
Cost-effective options such as short-term rental and leasing ensure drivers are in modern vehicles that meet all the necessary emissions rules. Plus, they can be adjusted to meet the requirements of the business including external branding, they are regularly maintained, and vehicle size can be changed to accommodate seasonal or infrequent demand.
The new raft of environmental standards does, however, also give fleets an opportunity to experiment with new technology, with electric vehicles starting to be effective in certain applications. This is an area where we are starting to partner with organisations such as FM Conway in Central London, to establish the most effective applications for electric vehicles.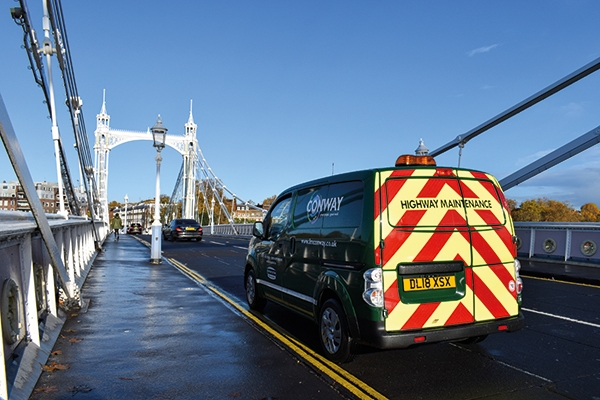 Fleet operator comment:
Infrastructure services company and Driving for Better Business Champion FM Conway has introduced two electric vans into its London-based fleet. Asset manager John Tobin says:
"Many companies that invested early on in electric vans found that it can take time to identify the right applications for them in day to day work. This trial is helping us to see how we can integrate more electric vehicles across our business, and we have recently installed electric charging points at our vehicle depots to pave the way for further investment. So far, the two vehicles have been a huge success. Our drivers are recharging them about once every three days. They look and are used exactly like every other van in our fleet – except, of course, with zero emissions."
Wrongsizing
Fuel usage is just one example of the importance of 'right-sizing'. According to the Department for Transport, the average laden factor of a van is only 38%, and research by AECOM found that 39% of vans are carrying less than a quarter of their maximum payload.
Naturally, vans will vary their load throughout the day, but it's still clear that fleet efficiency could do with some improvement. Having excess load space means vans also have surplus vehicle weight, so they will use more fuel to move around. By instead running the right-sized vehicle for their operations, fleet operators can decrease fuel use.
That is just one area where operators need to ensure they have the right commercial vehicle for the right job. Ensuring the correct size, shape, equipment and specification of both vans and trucks is key to controlling the risks of a fleet – financial, safety and operational.
This is easy to get wrong given there is so much choice available, plus it is easy to jump on an attractive financial deal and end up with vehicles that aren't suited for purpose.
The right specification can be vital, which is why Enterprise works with businesses from day one to make sure they're getting the right vehicle conversions and specification for their own particular needs. That includes everything from safety equipment or refrigeration units to high-spec truck cabs that will attract more drivers.
Changing consumer behaviour is affecting commercial vehicle fleets and driving demand, with significant impact in terms of cost and sustainability. Managing hidden risks optimises commercial fleet usage when operators and providers work closely together to get the utilisation right. If those risks are known and understood, then they can be dealt with in a way that keeps vehicles on the road, sustainable and efficient.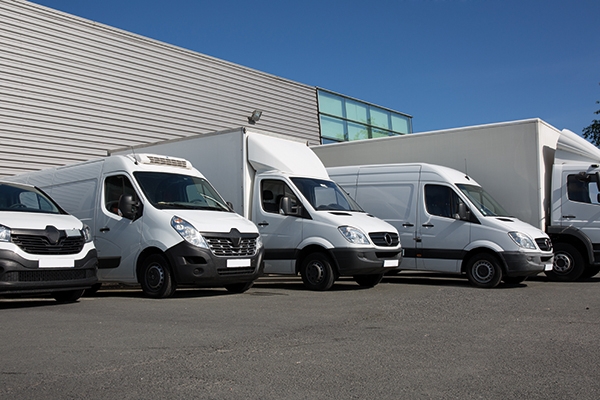 Don't miss our future posts