Matthew Avery joined Thatcham Research 30 years ago, and although his focus has always been on crash safety, he's been involved with the introduction of technology that once, motorists could only have dreamed of.
Key areas he's been closely involved with include the development of ESC safety standards for Euro NCAP, the first assessments of AEB (Autonomous Emergency Braking), Pedestrian AEB and, more recently, cyclist detection systems.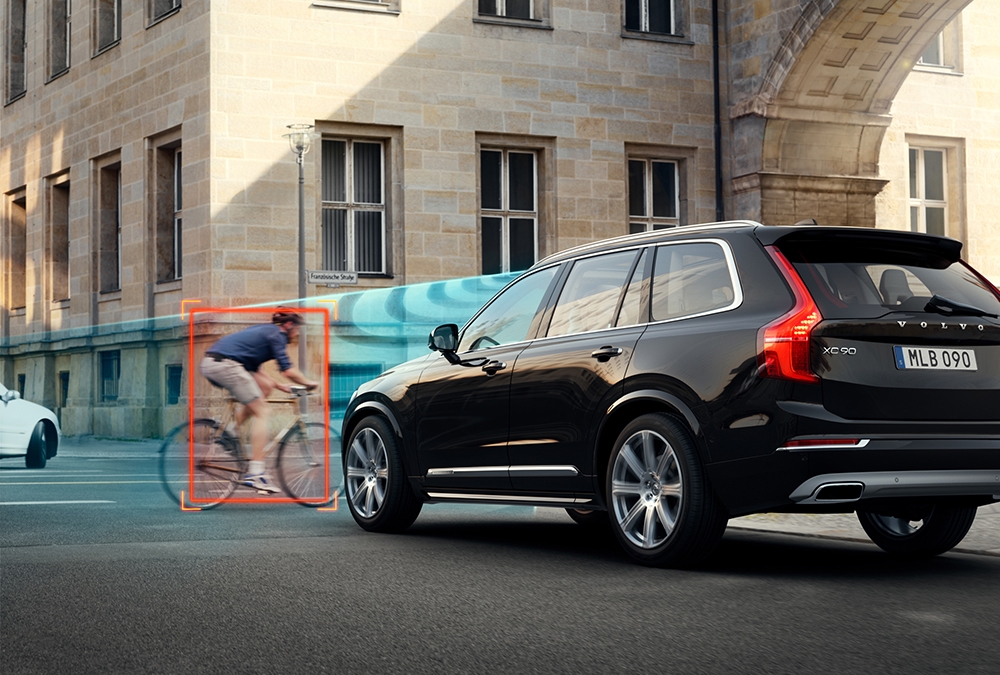 So it's exciting to hear that Avery – whose role involves liaison with insurers, manufacturers, legislators and Global NCAP initiatives in all aspects of crash testing, aiming to encourage safer designs and more cost effective vehicle repair – believes that some of the most exciting developments are heading our way.
Ask Avery, Thatcham's Director of Research what his 'big dream' for the future of road safety is, however, and the answer is surprising.
"I would just like the manufacturers to stop playing about with safety and people's lives," answers the 51-year-old, candidly. "I'd like them to make all this new safety technology standard-fitment because they know how to do it, they know it saves lives, they know vehicle manufacturers will have to fit it eventually. So why not just get on and put it on as standard?"
Adds Avery, who was awarded the prestigious Prince Michael of Kent 2009 Premier Safety Award in recognition of his pioneering work in vehicle safety: "If they put a camera and radar in as standard, so you know exactly where the car is and what it is doing, then you can control the steering, you can control which lane you're in and – coupled with autonomous emergency braking which should already fitted – you can save more lives."
It must be frustrating for everyone at Thatcham – and Euro NCAP, for whom Thatcham develops and conducts crash testing procedures – to see all the latest life-saving technology and yet know it will take years for much of it to become commonplace, still less mandatory. Whilst some manufacturers fit much of this technology as standard, such as Volvo (as you might expect) and Land Rover (as you might not) some, like mainstream Ford can only manage what Avery calls a 'paltry' seven per cent.
In reality, of course, he is entirely realistic about how the process works and he accepts that change takes time.
"Long term decisions are mostly made at vehicle manufacturers' head offices," he says. "So Stuttgart, Gothenburg and Paris make the decisions – not the local importer in a given country. It's not an easy thing for a manufacturer to just 'switch' something on in a selected market, it already needs to have been engineered into the basic car. If it's not, there's very little a local importer can do
"Nevertheless we were disappointed that Ford decided not to make AEB standard on the Fiesta, for instance. That's the sort of car that could really do with AEB. Meanwhile the Volkswagen Group, with the VW Polo and SEAT Ibiza, decided to make it standard. The Ibiza is in the very same class and price bracket as the Fiesta so there's no reason why Ford could not have done the same thing."
Despite the evident disappointments, change is happening, and at a pace that often astonishes the 'ordinary' motorist. Advances in recent years encompass the inclusion in the Euro NCAP Five Star rating system of car-to-car AEB in 2014 and car-to-pedestrian AEB in 2016. Car-to-cyclist AEB systems are now being tested too, as of this year.
"The latter is quite a difficult one for vehicle manufactures because cyclists are like fast pedestrians, a bit more erratic and they move quite quickly," says Avery. "It's a difficult thing for the manufacturer to work on and predict. Once you get pedestrians and cyclists in there you've got to have a really quite complicated system."
Avery says that basic AEB works off short range lidar sensors, as in the first generation Volvos, some VWs and Fords. It is a relatively low-cost system, but he observes that manufacturers cannot rely on lidar alone for more advanced AEB systems; they have to add radar and, usually, cameras into the mix too.
"Now we are actually seeing many manufacturers put camera/radar systems in as standard on their vehicles which is great, because you then have so much extra functionality like lane control, speed sign recognition and even driver tiredness monitoring systems" says Avery.
So – dreams apart – what new technology is Avery, who was educated at Bournemouth University and, before joining Thatcham, worked briefly at British Airways Engineering before moving to the Atomic Energy Authority – most looking forward to?
He says that the big 'game changer' coming up is junction technology, currently being pioneered by two manufacturers, and for which Thatcham is developing new test procedures so that this, too, can be incorporated into the Euro NCAP programme.
Volvo has a system called Turn Across Path which, as the name suggests, detects when oncoming traffic is approaching, automatically applying the brakes in the 'waiting' car if the driver tries to turn right across the approaching car's path. Mercedes is working on something similar.
"Manufacturers fitting sideways-looking sensors will be the big game changer because that really begins to address other vulnerable road users, such as motorcyclists," says Avery. "It will help stop 'turn but didn't see' accidents."
This is exactly what Avery's work, for Thatcham and Euro NCAP, is all about. "What we're doing with the Euro NCAP Roadmap is driving the manufacturers to introduce new technology that's not on the vehicles yet," says Avery, who expects that side sensors will be on significant numbers of production cars by 2022.
More exciting yet, however, is autonomous emergency steering. "You can currently support the driver in avoiding a crash by braking, but add steering support as well and you potentially double the ability to avoid a crash. Now some manufacturers, such as Audi and Volvo, are introducing systems that help you steer as well as brake, at the same time."
It's currently illegal for a car to actively steer a driver out of lane and away from a hazard, so the technology 'subtly hints' that the vehicle is on a collision course by 'nudging' the steering wheel, prompting the driver to change direction. If the driver follows that hint, it will then begin to steer for them.
"The first generation of those systems already on sale – that we'll see tested in 2020 – will help you steer, and we're going to be testing for that. Volvo and Audi have already started that with very early systems," says Avery.
The next big jump will come in about 2022, says Avery, when systems will be able to take over the steering without giving a 'subtle hint' first, automatically steering a car out of its lane, if necessary but this will depend on changes to international regulations.
This is a highly complex development because the car must 'decide' which of two or more obstacles it might have to hit – for instance a shopping trolley or a child. How will it 'know' which is expendable?
"That is a very complicated area," says Avery. "Now, you have only autonomous emergency braking. But if a car can brake and steer away from a collision, choosing to do one or the other or even do both, that adds a completely new dimension to collision avoidance. It's a big one, and still some way away."
Avery says that business fleets play a pivotal role in setting the pace of change: "When fleets begin to say, about a certain new technology, 'this is something that we have to have because we can see the benefits of it and we want it on our cars', that is when the importers will really start to make decisions.
"Fleet cars tend to get new tech before others – but only if it is standard. When technology is optional, fleets do not buy it, often because they do not see the point, because it's too expensive, because the user-chooser has to pay tax on it or because they do not get the resale value. This safety technology has to become standard fit to make it acceptable."
Avery's other wish is a world in which there was also a 'VANCAP', duplicating the successes of Euro NCAP, for cars. "There's a big vacuum at the moment in that vans do not have this latest safety technology," says Avery. "Passenger cars have Euro NCAP, which is the really big driver. Vehicles over 7.5 tonnes have to have AEB systems fitted now; there's a law that makes manufacturers do that. But right in the middle is vans and there's nothing pushing them, nothing similar to Euro NCAP and no regulation yet on this front."
Avery singles out Volkswagen Commercial Vehicles for recognition, as it made AEB standard across its van range in 2017. But Ford has done 'very little' on this issue, and no light commercial manufacturers have yet started working on 'fancy steering technology', as seen in the car world, says Avery, who acknowledges that Ford does have a system on its car-derived vans.
"What we really want is for British Gas to say 'I'm not having Ford Transit – we want VW because they have standard AEB', then Ford and PSA Fiat and all the others will get the message that they must fit this tech on their vehicles too."
According to Avery this would not only be a game-changer for fleet safety, it would be 'relatively low cost'.
"Just think of the mass market benefit; if every vehicle has AEB, then radar sensors become dirt cheap and it's like the seatbelt, it becomes a bit of safety tech that every car has and everybody expects it. That's what we want, and as soon as possible."
---
Matthew Avery was talking to David Williams, award-winning transport and road-safety journalist, who writes for national publications including the Evening Standard, the Sunday Telegraph and Daily Telegraph.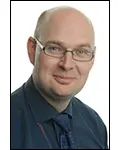 Matthew Avery
Director of Insurance Research
As Director of Insurance Research, the key aspect of Matthew's role involves engagement with member insurers and building on existing relationships with other technology focused, global organizations and partners. Alongside this Matthew's continues liaison with vehicle manufacturers, legislators and global NCAP initiatives, with a view to encouraging safer vehicle designs whilst controlling insurance costs and is currently leading detailed research into collision avoidance technologies.
What Car? Safety Award 2016
Winner Volvo XC90
With Volvo's long standing reputation you'd expect them to be a contender for any safety award, however the XC90 in particular has proved to be head and shoulders above the rest with its high levels of active and passive safety making it Euro NCAP's highest scoring car ever. Matthew Avery explains why the Volvo XC90 won 2016 What Car? Safety Award, sponsored by Thatcham Research, while the Honda Jazz was highly commended finalists.
What Car? Safety Award 2017
Winner Toyota Prius
Thatcham Research, in partnership with What Car? Magazine, have named the Toyota Prius the safest car of 2017. Winning this year's top What Car? Safety Award, Toyota was praised for its unceasing commitment to safety, with many advanced driver assistance systems fitted to the Prius as standard.
What Car? Safety Award 2018
Winner Volvo XC60
Matthew Avery explains why the Volvo XC60 won 2018 What Car? Safety Award, sponsored by Thatcham Research, while the Volkswagen T-Roc and the Subaru XV were highly commended finalists.