Many people across the UK struggle with mental illness; the most commonly reported afflictions are depression, anxiety, eating disorders and addictions. While mental illness does not discriminate – people of all backgrounds, genders and age groups are susceptible – there is one demographic that is likely to suffer the most: men. It is a shocking fact that suicide is now the biggest killer of men under 45, according to the charity CALM (Campaign Against Living Miserably), and 75 per cent of all UK suicides are male.
As the majority of van drivers are males – 99% – this places them within the high-risk group. And with 4.3 million vans on our roads, this means a huge number of people working in our industry, or associated sectors, could be in need of help and support – not just those who operate vans for a living, but those driving to and from jobs, using a van to transport tools or materials.
Official statistics reveal FTA's fears are well founded: one in five van drivers describes their current mental health as poor or very poor. And, most worryingly, many drivers suffering with poor mental health do so in silence, for fear of isolation, ridicule or lack of support from those around them; only one in three van drivers suffering with mental illness has discussed their concerns with their manager.
"The work the operators of Van Excellence are doing to support their drivers is outstanding and we're delighted to be partnering with them. We believe the packs distributed to drivers will start plenty of conversations – some of which might just be lifesaving – so we're proud to be getting the CALM message out across this community."
Simon Gunning
CEO of the Campaign Against Living Miserably (CALM)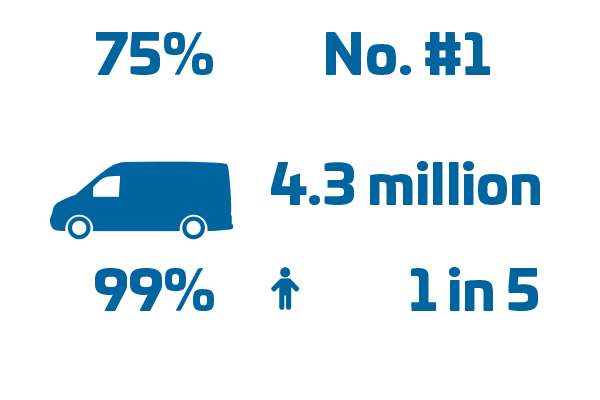 It is easy to see why van drivers are especially prone to poor mental health: the combination of unpredictable journey times, traffic congestion, tight deadlines, a high workload and lack of social interaction can lead to stress and fatigue with poor nutrition and dehydration amplifying issues, while long periods spent working alone could exacerbate problems and make them seem insurmountable.
We believe the industry as a whole needs to tackle the stigma around mental health and foster an environment of support, openness and honesty, free from judgement or shame. Overcoming the root causes of poor mental health requires a long-term strategic approach – the van sector must come together to create common standards and guidelines to prevent employers turning a blind eye to drivers sacrificing their health for work. Employers should also take the initiative to educate themselves on how to best manage those who may be struggling, as well as implementing strategies to boost wellbeing in the workplace.
To address the stigma around mental health and raise awareness of the resources available for men, many of whom may be uncertain of where to obtain help and advice, FTA's Van Excellence has launched an initiative in partnership with charity CALM, a leading movement against suicide. The charity runs a free and confidential helpline and webchat for anyone who needs to talk about life's problems. It also facilitates supportive spaces in workplaces, universities, prisons, clubs and pubs across the country, so that people feel empowered to share their experiences and get the help they need before they reach the point of crisis.
The scheme will see the distribution of driver specific support packs and information via many of the leading lease / rental providers and vehicle convertors to their customers. FTA's Shop will also stock these packs with each pack providing income to CALM to support their Helpline. Crafted by Van Excellence, in association with the charity's key advisers, the packs promote CALM's support services with Arval, Activa, Reflex Vans, Arnold Clark and Venson Automotive Solutions, being the first companies to have signed up to the scheme.
While technical skill and legislative compliance is, of course, integral to road safety, many businesses overlook the importance of driver health and wellbeing on performance. Drivers who get behind the wheel when they are unwell, exhausted or distracted by personal issues are less effective and more likely to be involved in an incident; the importance of mental health cannot be underestimated.
If you are concerned about someone you work with or that you know socially, there are several warning signs to watch out for: unexpected mood changes, social withdrawal, lack of energy, anger or irritability, neglect of personal appearance, reckless behaviour and a change in eating patterns are all common signs. But everyone deals with things differently; sometimes there are no clear warning signs, especially if someone wants to keep their personal crisis private.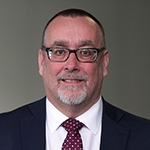 Mark Cartwright
Head of Vans and Light Commercial Vehicles, FTA

For advice on how to approach mental illness in the workplace, or simply how to approach a friend or colleague who you think may be suffering, visit the CALM website, or call the helpline on 0800 58 58 58. The free helpline is open 365 days a year from 5pm to midnight.
www.thecalmzone.net
Don't miss our future posts