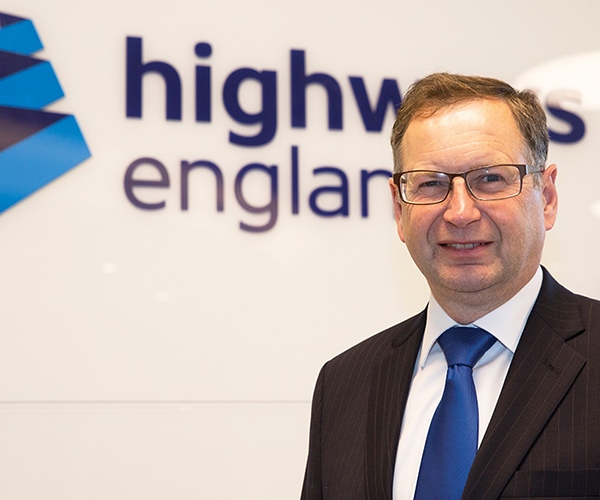 Highways England is committed to the safety of all road users. Driving for Better Business is one of our key partnerships in making this happen."
Jim O'Sullivan
Chief Executive, Highways England
Highways England and the DfT are implementing a Government programme to help reduce the number of collisions and casualties on our roads. In doing so, the aim is to reduce the considerable pressure on resources, both human and financial, in dealing with road incidents involving those who use our roads for work.
It is therefore essential that, as we encourage all areas of UK business to improve how they manage those who drive for work that Highways England and its own supply chain must live up to the same standards we are asking of others. It is a journey that we are already well-advanced on.
Highways England are pressing forward, as a matter of urgency, with its desire for their supply chain to display exemplary standards in how they manage this vital area of health and safety.
I would encourage you all to register with our Driving for Better Business campaign, and take advantage of the guidance and support on offer, to ensure you are able to support the programme.
Mike Wilson
Chief Highways Engineer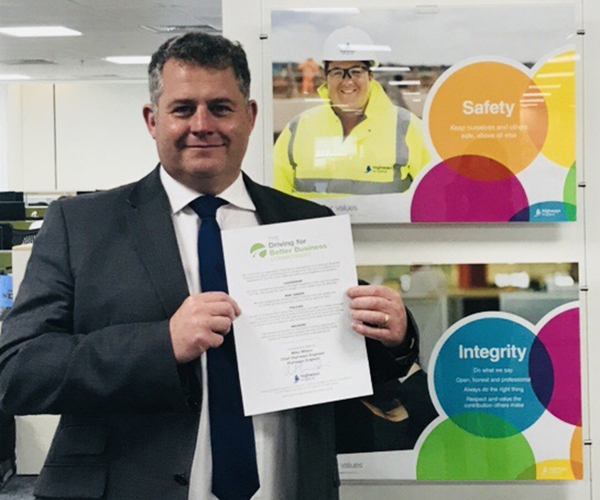 Mike Wilson, Chief Highways Engineer having completed the Driving for Better Business Commitment on behalf of Highways England.
Driving for Better Business at Highways UK 2018
Presentation 1
Jim O'Sullivan explains why Highways England contractors need to get involved with Driving for Better Business
Presentation 2
James Haluch, MD of Amey Highways, explains the benefits they've seen from being involved in Driving for Better Business
Presentation 3
John Lawrence talks the Highways England supply chain through the Driving for Better Business Champion Programme
Register your Company with Driving for Better Business
Our list of registered organisations that work within the highways construction and maintenance sector is not published or shared with any other organisation outside Highways England.