Supporting the rail network for Road Safety Week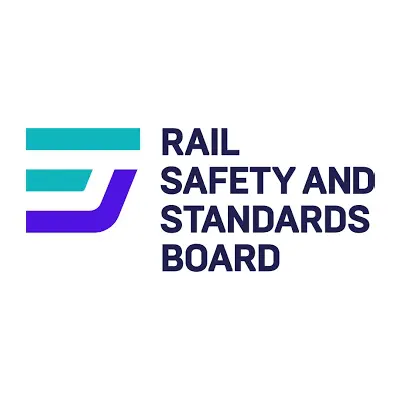 Driving for Better Business … supporting the rail network for Road Safety Week
19–25 November 2023
What does the rail sector have to do with driving for work, and why is it supporting Brake's annual Road Safety Week?
The Rail Safety and Standards Board (RSSB) has partnered with the Driving for Better Business to create a rail-specific set of resources – and it's showing its commitment to road safety by promoting this activity during Road Safety Week at all the rail industry road risk groups. Under the theme of 'Tackling Complacency', it is focusing on speeding, fatigue, and daily vehicle checks.
Simon Turner, Campaign Manager for Driving for Better Business explains:
"The rail industry puts a lot of effort into managing risk on the railway, but it recognises that roads are used to move train crews, railway maintenance workers, plant and materials to depots and work sites across the country every day.
"Road risk affects every sector of the industry. Poorly managed road risk obviously leads to a much greater chance of casualties and fatalities, but also brings a rise in
unnecessary costs and inefficiencies."
Both passenger train operating companies (TOC) and freight operating companies (FOC) use taxis to get staff to the places they need to be. TOCs also use rail replacement buses to move passengers when services are disrupted – and taxis to ferry some less able passengers to their nearest accessible station. Network Rail alone uses some 5,000 plus road vehicles, and its contractors considerably more, and the road and rail networks come together at bridges and level crossings.
Commercial vehicle drivers, shift workers and individuals suffering from sleep disorders are at an increased risk of a fatigue-related road traffic collisions, so resources on the Driving for Better Business website include advice on managing occupational road risk associated with fatigue, as well as podcasts on meeting and going beyond legal requirements, to reduce risk for employees who drive, or are driven, for work.
Tavid Dobson, Lead Safety Management Systems Specialist and the RSSB Road Risk Technical Lead, says:
"We are responsible for encouraging the rail industry to work together, and reduce harm to the public and the workforce travelling on the highways for work. Any business that currently operates, or would like to operate, in the rail industry, must demonstrate that occupational road risk is managed effectively. This means doing everything that is required to meet the minimum levels of compliance, set out in guidance from the Health and Safety Executive and Department for Transport. This includes contractors and suppliers."
Media contact: Becky Hadley
Becky.Hadley@Hadstrong.com – 07733 054839
Costain, Morgan Sindall and Balfour Beatty are three major contractors to the rail industry. More on their management of work-related road risk feature in case studies on the Driving for Better Business website:
https://www.drivingforbetterbusiness.com/case-studies/business-champion/costain/
https://www.drivingforbetterbusiness.com/case-studies/business-champion/morgan-sindall/
https://www.drivingforbetterbusiness.com/case-studies/business-champion/balfour-beatty/
About Driving for Better Business
Our mission
To improve safety and reduce risk for all those who drive or ride for work by promoting good management practice and demonstrating significant business benefits.
Our vision
A world where those who use the roads for work do so safety, efficiently, and sustainably.