Improving driver behaviour and preserving vehicle health. Sean Maher from Quartix, explains how to best use the insights that telematics can offer.
Telematics has been proven to bring unprecedented benefits to organisations large and small. From reducing fuel spend and vehicle maintenance costs, to improving customer service and driver safety, and increasing utilisation, the returns of a vehicle tracking system far outweigh the investment.
The big question for many, however, is how should a company use the data and insights available in vehicle tracking systems to achieve the best results?
Today, the options are endless. Telematics offers such rich insights into driver behaviour and vehicle movements, that the potential to improve operations and better care for your vehicles is huge.
So, what is the best approach to maximising the capabilities of your vehicle tracking system? We can break this down initially to focus on two simple areas – improving driver behaviour (and the subsequent benefits of this) and preserving vehicle health across your fleet.
Altering driver behaviour to reduce fuel spend
The role of a vehicle tracking system is to inform companies and the driver of how their vehicles are being driven. Reports such as 'driving style analysis' will flag areas where a driver can improve their driving, allowing damaging or risky behaviours to be highlighted.
With this actionable insight, a better road safety record can quickly be achieved. Not only will a company's drivers become safer, as well as the road users around them, but the organisation's fuel spend will decrease. Improving driving styles alone has been proven to reduce fuel consumption by up to 25% (Frost & Sullivan 2015).
A great way to do this is by showing a driver's progress over time through a driving style league table that compares them to other drivers in the company. When managers have this valuable information, they invariably report an immediate improvement in driving style, with less harsh breaking and acceleration. And this starts to reflect positively on the fuel spend, as well as the brand's image out on the road. Without a doubt, your company's biggest advertising billboard is your livered vehicle.
Many companies choose to reward their best or most improved drivers for the savings that the company can make, and the rewards are all based on information gathered by telematics. One customer at C&D Southwest told us, 'It's a fantastic way to source the information we need when rewarding our drivers.'
The most common fuel-wasting behaviours
Leaving the engine running when a vehicle is stationary, or idling, is a habit that can be quickly picked up on. With 'idling times' recorded throughout the day, it's easy to see how the minutes can quickly add up to a lot of unnecessary spend.
Harsh acceleration and braking are also culprits leading to fuel waste. Our driving style analysis feature looks at instances of fast acceleration and sudden braking and translates this into a 'driver score'. If a company focuses on improving that score, they are able to maximise the MPG of their vehicles.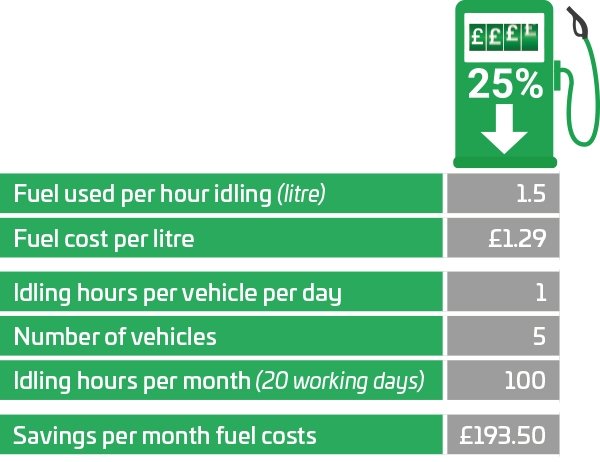 In the spotlight: Ringtons saves £34,000 on fuel
Since 1907, Ringtons has delivered quality, ethically-sourced teas and coffees to customers throughout the UK, as well as supplying Britain's premiere cafes, restaurants and hotels. The 200+ fleet of vehicles operates from over 20 offices and Operations Manager Stephen Killinger has been using vehicle tracking since 2017. In that time, the company has saved £34,000 on fuel alone.
"One of my favourite features is driver behaviour reporting," says Stephen, who uses the system to monitor driving patterns of the team. The Driving Style League Table ranks an organisation's drivers by their individual driving style scores. Ringtons uses this feature to reward its best-performing drivers, while arranging training courses for drivers they feel need support to improve their skills.
Telematics offers such rich insights into driver behaviour and vehicle movements, that the potential to improve operations and better care for your vehicles is huge.
The impact of driving style on vehicle maintenance costs
In addition to reducing fuel spend, another prominent benefit of a vehicle tracking system is reducing vehicle maintenance costs. This can be tackled a number of ways: using the data to eliminate unnecessary or unauthorised trips to reduce mileage, ensuring the vehicles are driven in a way that doesn't put too much strain on them, reducing the risk of accidents, the list goes on. You can also integrate tracking systems with maintenance reminders for MOTs, use them to plan vehicle downtime and encourage regular checks.
A good vs bad driving style can save £2,000 per vehicle in repairs costs, as demonstrated by one of our larger customers, John O'Conner Grounds Maintenance.
The firm employs over 500 staff and manages over 250 vehicles across the UK, providing complete landscape solutions to a range of sectors, including commercial and local authority. The company has always been mindful of the impact its business has on the environment. Minimising that impact was just one of the principles leading the management team to implement vehicle tracking all the way back in 2004. The technology remains intrinsic to optimising fleet operations today.
"Vehicle tracking lets you take control of your fleet, improve operational efficiency and manage costs, safety and time"
Matt O'Conner, Director
John O'Conner Grounds Maintenance
The team at John O'Conner uses the driving style data to investigate whether poor driving scores correspond with higher fuel costs and higher repair costs. The answer is a resounding yes—a driver with better than average speed scores (green) totalled £1,200 in fuel consumption, £96 in workshop repairs and just 1.5 hours of workshop labour time over a 3-month period. In the same three months, a driver with a poor speed score (red), covering similar mileage to the good driver, used £150 extra fuel, cost the company an extra £2,120 in repairs and incurred an astonishing 29.5 hours of workshop labour.
"Drivers expect vehicle tracking nowadays. It shows that a company is fully invested in its operations and in the safety of its employees," says Matt. "If a driver is involved in an accident, it's not only a huge worry for us, it's also incredibly costly for the business. Safe driving is a part of our cost saving agenda."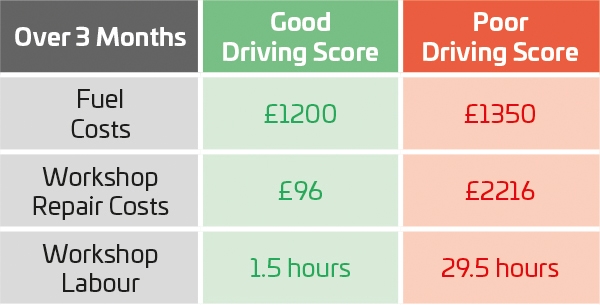 How to address behaviour change with drivers
When the system identifies a driver with poor scores, the information it provides can be used to actively help them to correct behaviours. Some of our customers produce a record sheet designed to interview drivers with poor scores and use this to implement a plan for improvement.
John O'Conner runs a staff incentive scheme, whereby the two best scoring drivers receive cash prizes each month, provided all drivers meet a certain standard. This keeps motivation high amongst the teams and rewards efforts to be safer and more efficient on the roads.
This information can even be shared with the drivers themselves via a mobile app, meaning it's even quicker to see driving performance that needs attention and that they can track their own progress.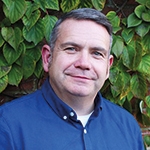 Sean Maher
UK Field Sales Manager
Quartix

Helpful resources
Quartix offer several guides covering many of these key areas, to help organisations get the best out of their vehicle tracking systems, handle conversations with drivers and leverage the benefits of telematics.
Quartix Guides
Don't miss our future posts