Fleet operators – see the technology live
Date: 11-12 JULY 2023, UPPER HEYFORD AIRFIELD, Oxfordshire
DriverAssist.Tech supported by RoadSafe, is bringing together a network of businesses that align with the vision of the Safe System approach with vehicle and road safety technology in mind.
This event will offer excellent networking opportunities as well as the chance to see the interactive tech in action. There will be demos of the technology and also panel discussions, with a number of presentations from industry leaders.
Technology for the automotive and highways industries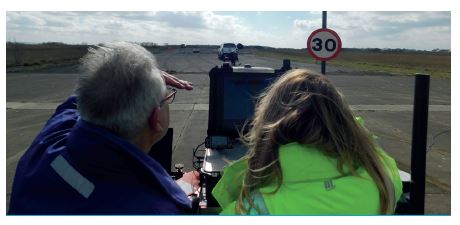 This is a unique opportunity for fleet operators and technology providers to network and to view, learn and experience the benefits of advanced technologies in the automotive and highways industries today such as:
Fleet Management
Micromobility
Commercial Vehicle Safety
Highway Safety
Driver Assistance Technology
Driver Training
To stay in touch and to get notifications on upcoming events for those who manage drivers and their vehicles, please register for our Driving for Better Business updates.