New Van Safety Rating launched by Thatcham Research and Euro NCAP. Mathew Avery explains why 5 vans failed to achieve even the lowest award.
Van manufacturers are being urged to fit more lifesaving collision avoidance technology to their vehicles as standard after tests for a new Commercial Van Safety Rating revealed some alarming results.
Out of 19 vans tested – representing 98% of new van sales in 2019 – the Renault Master, Nissan NV400, Renault Trafic, Vauxhall Movano and Fiat Talento all disappointed and emerged with a 'Not Recommended' rating.
Only Volkswagen's Transporter, the Ford Transit, and the Mercedes-Benz Vito were awarded a 'Gold' rating. Five others were rated 'Silver' and six 'Bronze'.
Matthew Avery, Thatcham Research Director of Research, said: "This first batch of test results show the fitment of crucial safety technology on vans is woefully low. It's a serious issue that needs addressing urgently, particularly with van numbers increasing and the continued surge in demand for home deliveries during the pandemic and before Christmas."
Data from 2018 showed vans were involved in more accidents that resulted in fatal injuries to other road users, per mile travelled, than any other type of vehicle on the UK's roads. Between 2013 and 2018, collisions involving vans were responsible for a 14% increase in the number of serious injuries to pedestrians, car occupants, and van occupants. Cyclist casualties also rose by 22%.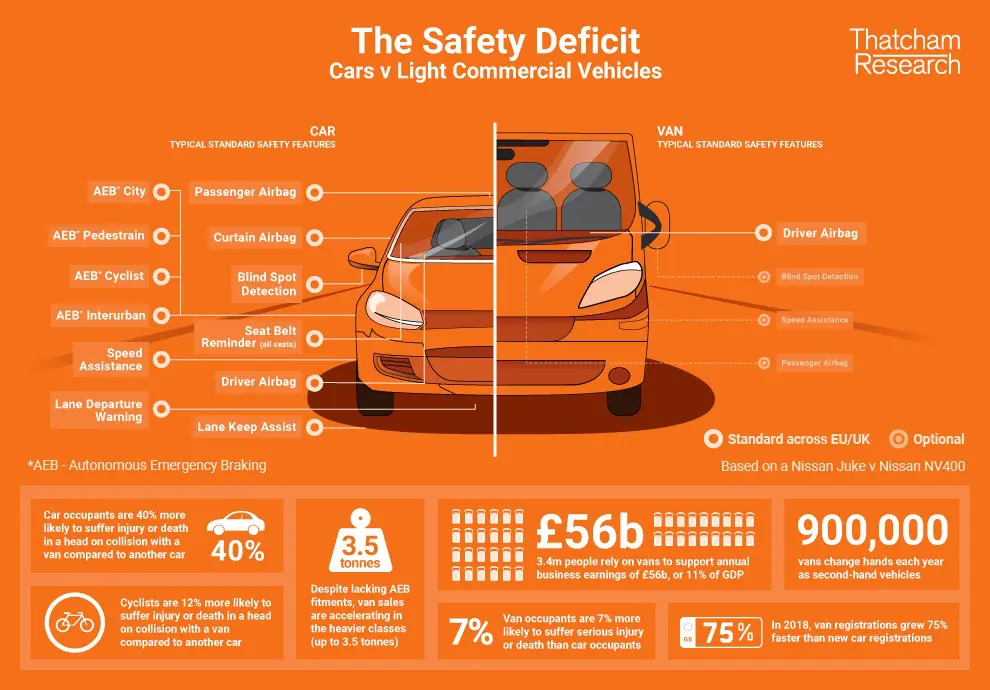 Tests for new Van Safety Rating has uncover alarming results, with Euro NCAP and Thatcham Research finding five vehicles failing to even achieve 'Bronze' standard
Data shows vans are involved in more accidents that result in fatal injuries to other road users, per mile travelled, than any other type of vehicle on the UK's roads, yet only 12.8% of new vans sold in 2019 featured Autonomous Emergency Braking (AEB), compared to 62% of new cars
AEB fitment on cars has been proven to reduce rear-end collisions by 38%
The Benefits of ADAS on Commercial Vans
Autonomous Emergency Braking (AEB) will apply the brakes automatically where a driver does not respond to an imminent crash ahead
The best AEB systems can sense vehicles, cyclists and pedestrians and prevent  accidents and injuries
Tech such as Blind Spot Warning helps drivers to be aware of a vehicle in their blind spot
Driver monitoring systems help combat tiredness or distracted driving by providing an audible alert
Tech such as Lane Support Systems prevent unintentional drifting and help drivers stay in lane
Speed Limiter Systems help drivers observe the correct speed limit without the need to constantly watch for speed changes
Vans lag behind cars
Vans, which are often the subject of a commercially-driven purchasing decision, are almost completely devoid of the Advanced Driver Assistance Systems (ADAS) that have been proven to reduce accidents when fitted to cars. This begs the question: what price do vehicle manufacturers put on the safety of van drivers and other road users?
Only 12.8% of new vans were fitted with Autonomous Emergency Braking (AEB) technology as standard in 2019, compared to 62% of new cars.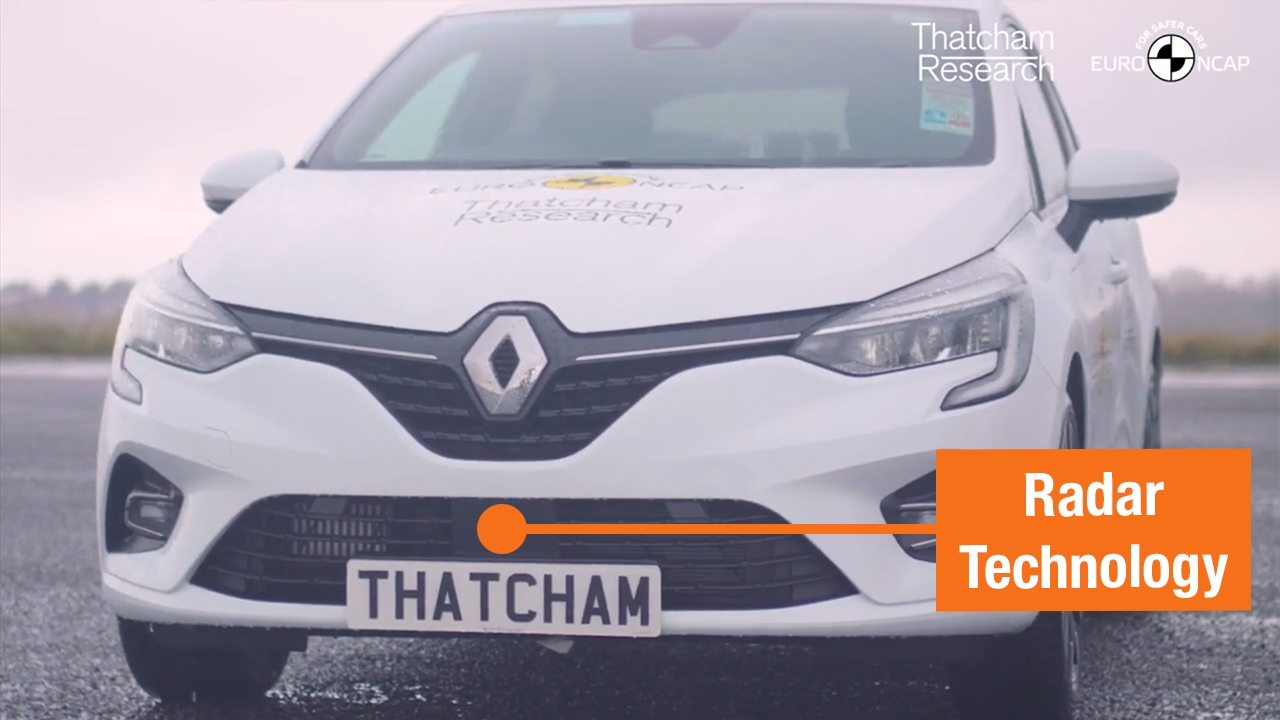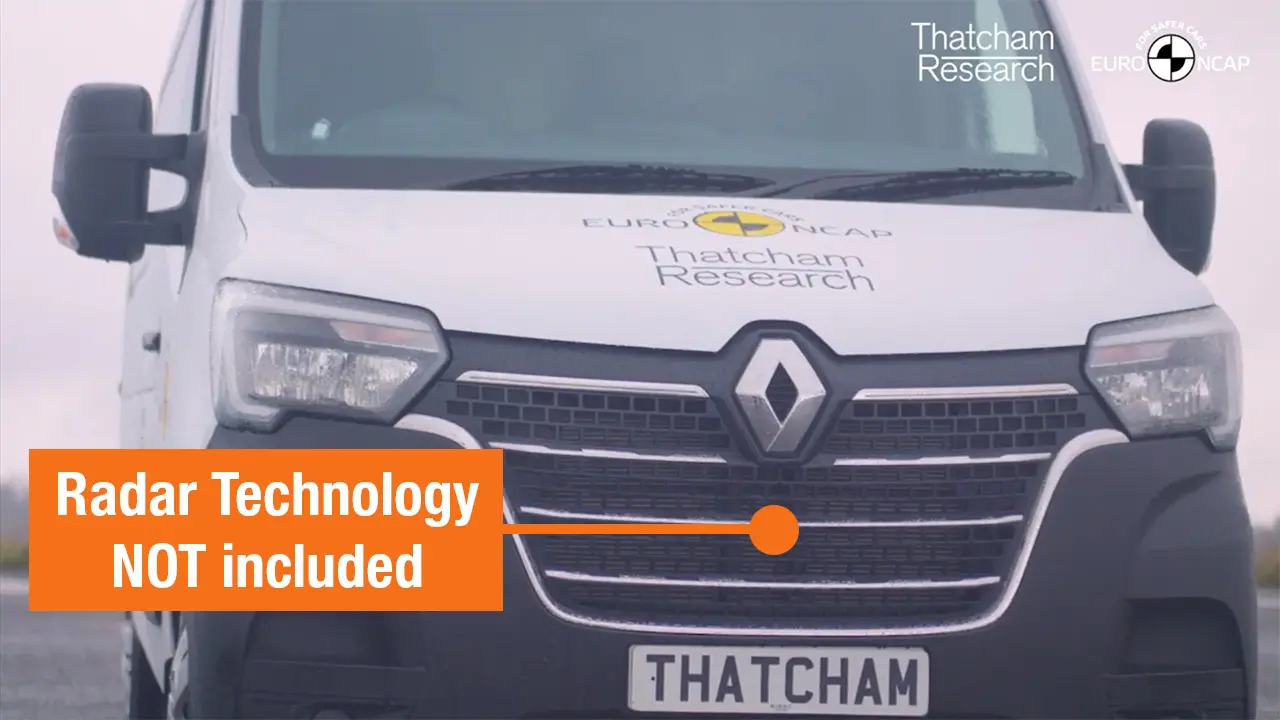 "There is a definite lack of parity between the levels of collision avoidance technology on vans compared to cars," Avery explained. "Modern cars have lots as standard, but vans have barely any. Brands are making a clear decision not to fit this important technology as standard and van operators are not even buying it as a cost option.
"The lack of parity even exists within the same manufacturers. Take Renault, for example. Its five-star-rated Clio has lots of standard fit Advanced Driver Assistance System (ADAS) technology that can save lives. But its Trafic van has practically nothing, not even as an option."
What did your van score?
To highlight the extent of the problem and encourage wider fitment of ADAS technology, Euro NCAP and Thatcham Research have launched a new Commercial Van Safety Rating that assesses the performance and fitment of emergency braking, speed limiter, and lane support systems, as well as seat belt reminder technology. Safety tests will be conducted annually.
In the first batch of tests, only VW's Transporter – with a performance score of 65%, Ford's Transit (63%) and Mercedes-Benz's Vito (61%) earned a 'Gold' rating. Both the VW and Mercedes models are fitted with AEB as standard in the UK, proving lifesaving tech doesn't always have to be a cost option.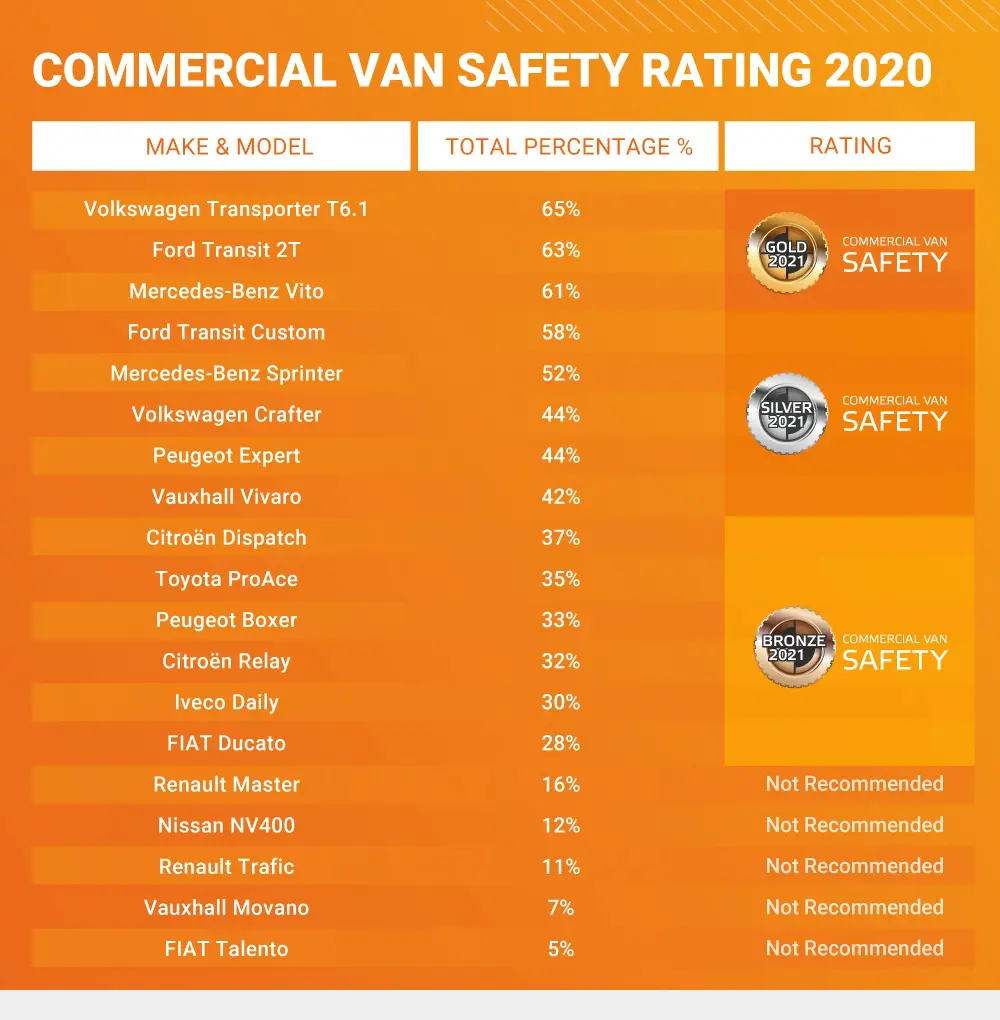 Five other vans were rated 'Silver', and six were 'Bronze'
The Renault Master (16%), Nissan NV400 (12%), Renault Trafic (11%), Vauxhall Movano (7%) and Fiat Talento (5%) performed so badly they were given a 'Not Recommended' rating.
"These findings show vehicle manufacturers are withholding critical safety technology from their vans. It's a ridiculous situation because the systems already exist and could be fitted if they wanted them to be," Avery said.
New General Safety Regulation (GSR) legislation will require all new vans to be fitted with certain ADAS technology by 2024. Thatcham Research is keen to see the UK deliver on the commitment it made to sign up to this before leaving the EU. But, together with Euro NCAP, it also wants to see a change in the van manufacturers' approach before then.
Avery concluded: "We want to see more collision avoidance technology fitted as standard and readily available long before then. Decisive action will reduce van collisions, create parity between cars and vans, and help to protect the public from serious injury and death as more vehicles on our roads will have lifesaving technology."
The introduction of the new Commercial Van Safety Rating has been welcomed by the government-backed Driving for Better Business campaign and two leading motor vehicle insurers.
Martin Smith
Technical Claims Manager Motor, Aviva
"Over the last few years great strides have been made in the development and fitment of ADAS safety features to passenger cars. These features help protect drivers, occupants and other road users by alerting drivers, and taking active steps to avoid or reduce the severity of a collision."
"Unfortunately, the adoption of ADAS safety features in the light commercial vehicle (LCV) van market has not been mirrored. Therefore, we welcome the launch of the new Commercial Van Safety Rating by Euro NCAP and Thatcham Research."
"We are confident the new Euro NCAP assessments of LCVs will provide users and businesses with important safety information to assist them in buying safer vehicles and encourage commercial van manufacturers to fit more ADAS technology to their products. Ultimately, this can only be a good thing for the safety of all road users."
Jon Dye
Director of Underwriting for Motor at QBE Europe
"We welcome the results of this study and Thatcham Research's call to increase use of safety technology on vans. Making sure vehicles on the road meet certain standards and better utilise Advanced Driver Assistance System (ADAS) technology will help reduce accidents and improve road safety."
"As well as safer roads, this may also lead to a reduction in those insured and uninsured losses resulting from accidents, helping to reduce the overall cost to drivers and businesses as well as controlling insurance premiums in the long term."
"We would encourage our customers to take a close look at the safety of their vehicles in relation to this study and carefully consider areas of improvement, some of which could have significant benefits."
"By improving the safety, and reducing the likelihood of vehicles being involved in an accident, drivers and businesses can reduce the amount of time their vehicles are off the road, the associated costs and allow them to be more efficient in producing a better outcome for their customers."
Simon Turner
Campaign Manager, Driving for Better Business
"The wide fitment of AEB and other ADAS technology to vans could be a massive step forward in road safety however, with most vans being procured on cost alone, fleet operators who don't demand this technology may well be missing out on the potentially huge associated business benefits."
"Time and time again, van fleet operators tell us their biggest concerns are the business disruption caused when vans are off the road for repairs, and the rising cost of insuring their vans – often a direct result of their collision record."
"ADAS technology fitted to cars has been proven to significantly reduce collisions, repair costs and third-party claims. Firms that purchase or lease vans should now be looking for these same benefits and specifying this technology on all their new vehicles."
"There is also a wider societal benefit in firms taking this issue more seriously. Fleets are the biggest purchasers of new vehicles, and so speeding up adoption of ADAS technology means that more of these better-equipped vehicles will find their way into the second-hand market sooner, where they will be available to those who can't afford to buy new, benefitting all road users."
Visit the Thatcham Research website for more information

Driving for Better Business will be following this project and looking to share stories from fleets that do specify the top performing vans, and see reductions in collisions and maintenance/repair costs as a direct result.
Don't miss our future posts